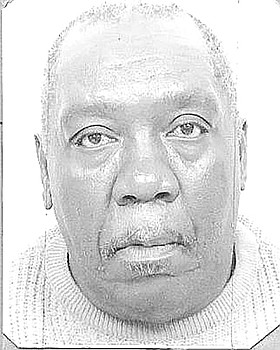 Esrum Campbell Pinder
unknown - unknown
Funeral service for
Esrum Campbell Pinder, 58
a resident of #83 Wilton Street & formerly of Hatchet Bay, Eleuthera, will be held at Bethel Baptist Church, Meeting Street, on Saturday, February 24, 2018 at 2:00 p.m. Officiating will be Rev. Eric M. Johnson, assisted by Rev. Father Berkley J. Smith. Interment follows in Southern Cemetery, Cowpen & Spikenard Roads.
His survivors include: his devoted brother: Samuel L. Arthur, Sister-in-law: Sheila Arthur; Uncle: Bernard Bain of Sodus Point, New York; Nieces & Nephews: Kim Adderley, Paulette Arthur, Pearlymae Newton, Vanessa Arthur, Keisa Rolle, Shenae Davis, Sonia Williamson, Bradley Griffith, Marvin Arthur, Stargiel Bullard and their families; Cousins: Rev. Father Berkley J. Smith, Nathalie Ramsey, Sylvia Rolle, Andrea Bain Bethel, Stephen McPhee, Beccamae & Princess Stubbs, Mable Stubbs, Ronald & Helen Stubbs, Pembroke Stubbs, Bishop Rudolph McKinney, Jacqueline Culmer Lewis, Samuel Arthur Jr. and Deidre, Sam Williams and their families and the children of Vera Stubbs; Other relatives and friends include: Rev. Eric and Cheryl Johnson, Ruby Cambridge and family, The children of  Everette Seymour, Ellis, Fred, Kenneth and Arnold Ramsey, Children of the Late Rev. Prince Hepburn, Stephanie Marshall, Eleanor and Vincey Dorsette, Allison Williams, Millicent Ferguson, Barrington and Christopher Rolle, Hillroy Charlton and family, Gwen Brown Francis, Agnes and Andrea Griffin, Kim Wood and family, Clay Johnson and Alicia Knowles, The Wilton Street and Mt. Royal Avenue Communities.
Friends may pay their last respects at Demeritte's Funeral Home, Market Street, from 12-6:00 p.m. on Friday & on Saturday at the church from 1:00 p.m. until service time.