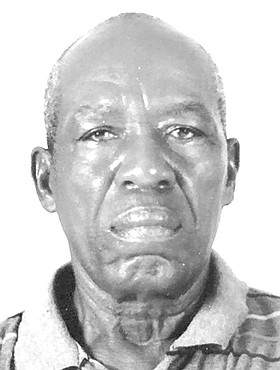 CAPTAIN EZRA "CAP, HOME BOY" NATHANIEL DAVIS
unknown - unknown
CAPTAIN EZRA NATHANIEL DAVIS affectionately called "CAP, HOME BOY" age 75 years of Key West Street and formerly of United Estates, San Salvador died at the Princess Margaret Hospital on Sunday, February 18th, 2018.
He is survived by his Wife: Martha Davis; Son: Ricardo Davis; Daughters: Sharon Neely and Natasha Davis-Malahoo; Sisters: Sarah Storr and Dorothy Major; Brothers: Ednal Thompson, Earl, Ephraim, Patrick, Matthew and Leonard Davis; Grandchildren: Clyde, Danielle, Samuel, Kendrick Jr., Gabrielle, Orlando and Taneisha; Daughter-in-law: Indira Davis; Sons-in-law: Orlando Malahoo and Kendrick Neely Sr. and other relatives and friends.
Arrangements for the funeral service are being finalized and details will be announced at a future date.