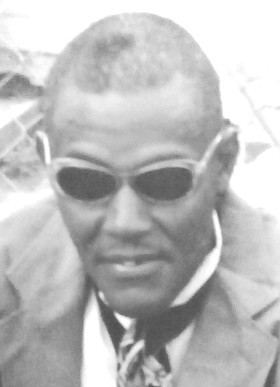 Ricardo "Ricky" Prince Black
unknown - unknown
Funeral service for the late Ricardo Prince Black affectionately called "Ricky" age 50 years of Macket Street will be held on Saturday, February 17th, 2018 at 2:00 p.m. at St. Mark's Native Baptist Church, Romer Street, Fox Hill. Officiating will be Bishop Carrington S. Pinder assisted by other Ministers of the Gospel. Interment will follow in Old Trail Cemetery, Old Trail Road.
Left to cherish his memories are his mother: Rosemary Black; 3 sisters: Michelle Gaitor, Tracy Taylor and Sophia Bastian; aunts: Catherine Wilson of Miami, Fl., Brenda Lewis, Lovely Miller, Linda Major, Dorothy Roberts, Patricia Thompson and Deborah Lewis; 3 uncles: Rev. Zilcus Thompson, Dellington Thompson of Deep Creek, Eleuthera and Dudley Lewis; nieces: Alexandria Thompson, Rickia Bastian, Kahandra, Katonya and Kadeisha Taylor, Samantha Clarke, Anastacia Ellis, Antia Hanna, Kendra Alcide; nephews: Dino Flowers, Dominic Rolle, Kevin Seymour, Kendal Thompson, Dalvin Alcide, Wayne Alcide Jr., Charlton Johnson; 5 grandnieces: Kaliah Thompson, Satavia Flowers, R'niyah Marche, Keianna Seymour, Tonrae'ya Strachan; grandnephews: Antwon Morley, Dentre Nichol, Dominic Rolle Jr., Kaden Taylor, Tyrone Fernander III; grandniece-in-law: Valeska Thompson; cousins: Joanna Neilly, Melissa Deveaux, Mavis Brown, Raymond, Everet, Donny, Delino Miller, Sharine Carey, Chloe Knowles, Adrian Adderley, Kevin, Anthony, Sheldon, Aron, Kimberly Roberts, Keith, Rory, Brandon Major, Jamal, Sean Thompson, Vasco, Ron, Shandy Bastian, Sebas Bastian, Aleaha, Alvin Sands; other relatives and friends including: Bishop Carrington S. Pinder, Rev. Sabrina Pinder, members of St. Mark's Baptist Church, Porter's Cay Dock crew, the Eleuthera Express crew, Masha and Denny Peelo, EMS Personal staff, Market Street, Montel Height, Bain Town communities; Apologies are extended to anyone we might over looked.
Viewing will be held in the Irenic Suite at Restview Memorial Mortuary and Crematorium Ltd., Robinson and Soldier Roads on Friday from 10:00 a.m. to 6:00 p.m. and at the church on Saturday from 12:30 p.m. until service time.