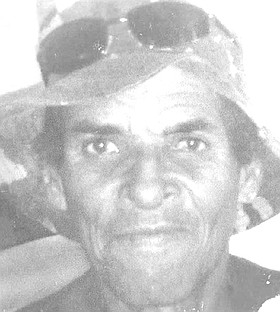 Randy "Gillis" Ferguson
unknown - unknown
Funeral Service for Randy "Gillis" Ferguson, age 60 years, of Nassau Village, will be held on Saturday February 17, 2018 at 10:00 a.m. at Holy Cross Anglican Church, Highbury Park. Officiating will be Rev'd Canon Norman Lightbourne.
Randy was predeceased by His Parents: Janet Smith and Henry N. Ferguson; Adopted Niece: Shanna Smith and Brother: Leroy Ferguson.
Left to cherish his memories are His Sisters: Wendy Bond, Curlena Huyler, Patrice Pearson, Sandra Woodside, Janet Allen, Norma Rolle, Ethel Ferguson and Dorothy Horton; Brothers: Henry, Samson, Carnell and Henry N. Ferguson; Sister-in-law: Francine Ferguson; Brothers-in-law: Wayde Huyler and Tracy Pearson; Nieces: Shakara Ferguson and Gizelle Pearson; Nephews: Meckel Taylor III and Maddix Taylor; Grandnephews: Jonathan Smith and Shamar Smith; Aunts: Ruth Smith, Chloetilda Knowles, Curlena Smith, Margaret Collie and Joycelyn Neely; Great Grandaunt: Lorna Knowles; Cousins: Valderine Hepburn, Gale John, Rhonda Higgs, Deborah McLean, Deidre Thompson, Melissa Scott, Alvonia and Yorlett Collie, Joyann Cartwright, Judith Nesbitt, Doreen Smith, Aniskah Rolle, Derek Humes, Ellis, Jeffery, Ambrose, Derek, Timothy, Jan and Harvey Smith, Hillroy, Phillip and Julian Knowles, Perkins, Anthony, Montgomery and Charles Collie, Elvis, Byron, Cranston, Devon, Eugene and Tamecco Neely; The Nassau Village Family: The Sargents, Goddards, Rahmings, Adderleys, Minus, Johnsons, Wileys, Darlings, Majors, Kemps, Thurstons, Forbes and Thompsons and many others too numerous to mention.
There will be NO Viewing.
Arrangements are entrusted to Butlers' Funeral Homes & Crematorium, Ernest and York Streets.