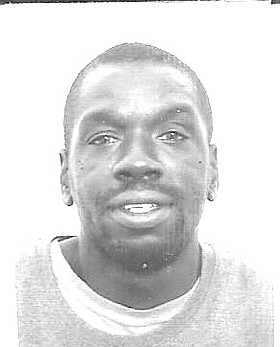 Marco Steven Forbes
unknown - unknown
Funeral Service for Marco Steven Forbes age 44, of Granger Street, Chippingham will be held on Saturday, February 17th, 2018 at 11:00am at Greater Chippingham Church of God, Farrington Road. Officiating will be Pastor C. Dennis Lafrenier.
PRE-CREMATION
Marco was predeceased by his parents: Patrick and Vera Forbes
Left to cherish his precious memories are his Wife: Patrice Forbes; Sons: Marco Jr, Patrick, Marcean, Maurice, Ethan; Stepsons: Dentry, Ashley; Daughters: Marissa, Marcia, Maikia; Brothers: Carlos, Wangechi, Sanjay, Rijive, Jangitilla; Adopted brothers: Henrich, Leslie, Pickett; Sister: Ungala; Adopted sisters: Toya, Denrose'; Stepfather: Dennis Cooper; Mother: Vera Mother in law: Withlen Smith; Adopted Family: Reggie and Gladis Sands; Brothers in law: Jade Sr, Winzel, Romorn, Lil gauth, Keith, Bradley; Sisters in law: Debbie, Tarnisha; Uncles: Henry forbes, Rueben Forbes, Deacon David Miller, Minister John Forbes, Bishop Earl Fraser, Charles Saunders, Isaac Hepburn, George taylor; Aunts: Norma Rolle, Vivrine Major, Rubilee Taylor, Blanche Forbes, Erma Johnson, Orean Saunders, Elder Jacqueline Fraser, Vyvyenne Forbes, Kerro Forbes, Caro Forbes, Sarah Taylor; Nephews: Wangechi Jr, Lance, Aceme, Jade Jr, Jangitilla Jr, Vanti, Neko, Vano, Sanjay Jr, Christine, Lavance, Emmanuel, Jeremiah Nieces: Constable Tatyanna Forbes, Sanjanae, Tanzania, Vera, Nayo, Dainah, Tanazia and a host of other Relatives & friends including: Shekrea, Micheal , Donald, Dwight, Anthony, Michelle, Lisa, Bobbyann, Antoinette, Wayne, Patricia, Januré, David Jr, Saran, Re-Ann,Randia, Bernadette, Renae, Dornelle, Antionette, Tamara, Nicola, Demetria, Laverne, Reanda, Melony, Teressa, James, Manfred, Wendy, Mary, Patricia, Reggie, Raymond, John, Mark, Lea, Basil, Justina, Christopher, Gregory, Rodger, Pastor Micheal Toote, Dr Paul Toote, Junior, Edna, Brenda, Bridget, Ricarda, Vanessa, Vancien, Tory, Clinton, Earnest, McArthur, Suzie Q, Georgette, Ester, Latoya, Neka, Rhoda, Chrysanti, Elmo, Darren, Earl Thompson & family, Barbara Horton & family, Rex Major & Family, Jackie & family, Gloria, Kimberly, Joan & family, Tonky, Erica, Jeff, Tonell, Shanoure, Garnett, Johnny, Gabby, Kenyon, Shanta, The Community of Chippingham, The Arawak Cay family, Sands Marine crew, Potter's Cay Boys and Friends in the Fishing industry and many others too numerous to mention.
Friends may pay their last respects by signing the register book at Ferguson's Funeral Directors, 7th Terrace Collins Avenue, on Friday from 10:00 am - 5: 00 p.m. and at the church on Saturday from 10:00 a.m. until service time.