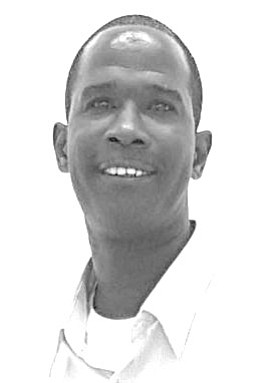 Keno Jamal Jones
unknown - unknown
Funeral Service for Mr. Keno Jamal Jones, age 40 years of Carmichael Road will be held on Saturday, February 17, 2018 at 11:00 a.m. at City of Israel International Covenant Church, Farrington and Rock Crusher Roads. Officiating will be Pastor Carol Coleby assisted by Overseer Sharon Nairn and Chief Apostle G. Elton Major. Interment will follow at Southern Cemetery, Cowpen and Spikenard Roads.
Keno was predeceased by his mother, Vernie Mae Miller, father, Floyd Jones and good friend Spike.
Left to cherish his precious memories and legacy are his wife: Eva Manning Jones; son: Tyrone Thomas Jones; step mother: Loraine Jones; brothers: Bishop Ricardo Grant, Trevor Pickstock, Floyd Jr., Ricardo, Rico, Mario and Duran Jones; sisters: Tenessia Grant, Minister Keisha Williams, Philippa Coakley, Gidget Lightbourne, Felice Thompson, Deborah Jones, Shantell Sweeting and Shanell Lightbourne; brothers-in-law: Minister Randy Williams, Jeffery Lightbourne, Jermaine Thompson, Tyrone Sweeting and Nordino Lightbourne; sisters-in-law: Pastor Shandlene Grant, Christina Jones and Marcia Pickstock; nephews: Valentino, Isaiah, Raynor, Kevon, Trevor Jr. Travon, Trevase and Danero Jr., Kevin, Floyd, Taylor Jr., Mario Jr., Mardio and Macio Jones, Jonathan and Nathan Munroe, Chanione, D'Aaron and Delano Adderley; nieces: Cache, Reshae, Trevonya, Tashanna and Nedeioje, Jegira Sutherland, Wanisha Floydia, Jernayah Reese Thompson, Melicia, Marcia, Marvia, Keiajea, Rysha and Kayden Jones, Tyeisha Sweeting, Jericka and Jemeeka Lightbourne; uncles and aunts: Jonathan and Pastor Ruthamae Miller, Wendal and Marguerite Miller, Norman and Sandra Ferguson (Adopted Mother), Jason and Martha Sweeting, Mispah Higgins, Gloria Higgins, Beryl Jones, Eloise Jones, Patricia Bain and Sandra Taylor; cHiggins
cousins: Ron, Karen, Marvin, Jason, Johnathan Jr., Katherine, Angel, Kareen, Wendal Jr., Pedro, Sidney, Raquel, Brian Jr., Charette, Renaldo, Larentia, Daxon, Larentia, Harris, Harry Jr. Sydlesia, Harrett, Johniemae, Mario, Cochena, Shanaldo, Katie, Shataz, Joseph, Renaldo, Raymond, Leifo, Teavis, Elthina, Keson, Tony, Deon, Dwayne, Kelly, Franko, Kendra and Lamont; his boys: Terrance, Addicaus, Perry, J. R., Eddie, Roddrick, Jermaine, Geno and Omar and a host of other relatives and friends including: Hyler, Dames and Miller families at Nassau, Long Island and Grand Bahama, Mother Jannette Martin, Maxwell Cox, Tarnell Allen, Prophetess Tamara Simmons, Brittney Cox, McKell Hepburn, Delano Carey, Apostle and Prophetess Coleby and the church family at Latter Glory Kingdom Embassy, Chief Apostle G. Elton Major and family, Universal Household of Faith family, Bishop Lawrence Rolle and Lady Rolle and the International Praying Ministries, Knowles family and Staff at Simmons Security Grand Bahama, Mrs. Carolyn Johnson and Uncor Global Security and Staff, Dr. Rodlyn M. Malcolm, Doctors, Nurses and Staff at Princess Margaret Hospital other relatives and friends too numerous to mention.
Viewing will be held in the "Perpetual Suite" at Restview Memorial Mortuary and Crematorium Limited, Robinson and Soldier Roads on Friday from 10:00 a.m. to 6:00 p.m. and at the church on Saturday from 9:30 a.m. until service time.