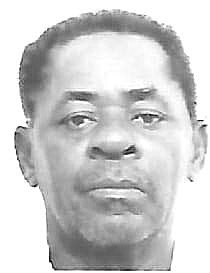 Alvin Errol Adderley
unknown - unknown
Funeral Service for the late Alvin Errol Adderley, 80 years of Gleniston Gardens and formerly of Burnt Ground, Long Island who died at the Princess Margaret Hospital on Monday, 19th November, 2018, will be held at Kemp Road Ministries, Kemp Road, on Saturday, 8th December, 2018 at 1:00 p.m. Pastor Ivan F. Butler Jr. assisted by other Ministers of the Gospel will officiate. Cremation will follow. 
He's survived by his Wife:  Winifred Adderley (Neely); Daughters: Michelle Beckford, Ismae Deveaux, Winifred Linden and Carla Adderley; Sons: Dion and Shane Adderley: Granddaughters: Melissa and Natasha Beckford, Tina and Tori Deveaux, Piericca Heastie, Deandra, Davaughnia and DestinyAdderley; Grandsons: Kendal Beckford Jr.  Corporal 3205 DavardDeveaux, Constable 3139 Dencil Deveaux, Keyrico and KeithanLinden and Dion Adderley Jr.
Great Grandchildren: Jaquan Turner, Serenity Newton, Anthony Carroll Jr. Magel Hanna Jr. keynaj Linden, Sierra and Ryleigh Heistie and Skylar Young; Sisters: Geraldine Fountain and Virginia Adderley; Brothers: Calvin and Leroy Adderley; Brothers-in-law: Earl Fountain; Sister-in-law: Vernie Neely;
Sons-in-Law: Kendal Beckford, Darron Deveaux and Keith Linden; Granddaughters-in-law: Portia and Janae Deveaux; Nieces: Corean Adderley (Island Luck), Neina Ferguson, Cindy and Nathlie Storr, Elaine Henfield, Debbieann Shalsew, Brendalee Adderley, Ruthmae Deal, Clementina and Diah Adderley (of Tennessee), Denise Cooper and Lydia Adderley,Theresa Butler, Marva Adderley Butler, Gwenie Adderley and Claudine Adderley; Nephews: Corrections Sargent Anthony Rolle, Corrections Officer Glenroy Rolle, Junbo Adderley (of Tennessee) Neville Adderley, Carvin Rolle, Ricky, Paul, Theadore, Anthony and Calvin Adderley, Mervin and Taino Adderley; Numerous:  Grandnieces and nephews too numerous to mention. Relatives and friends: Fredrica Sweeting and Family, Florine Adderley and Family, Oddie Smith and Family, Jugena Adderley and Family, Hubert Deal and Family, Elizabeth Gordon and Family, Martha and Welma Adderley and Family, Lee Young and Family, Andrea Wood and Family, The Kemp Road and Cunningham Close Familiy, Rev. Ivan F. Butler and Family, The Deveaux Family, The Heastie Family, The Linden Family, Christine Delancy and Family, The entire Neely Family, The Josey and Sturrup Family, The Cumberbatch Family, Glenda Beckford and Family, Wenzel Deleveax  and Family, The entire Burnt Ground  Family, and the Community of Kemp Road (The late Andy Shop Porch Crew). Special Thanks to the Nursing staff of the Male Medical 1 and 2 at PMH, Rev. Ivan F. Butler, Mrs. Edwards and Family, From Jesus with Love organization, Daxon and Family, Bishop Robert  A. Mcphee and family, and all those who visited and prayed with Mr. Alvin Adderley.
Relatives and friends may pay their respects at Grace Funeral Home, 36 Rosetta Street, Palmdale, on Friday from 10:00 a.m. to 6:00 p.m. and on Saturday at the church from 11:30 a.m. until service time.