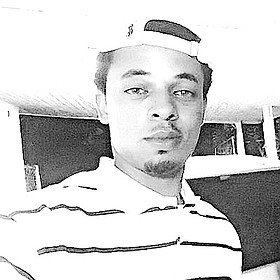 Shenandoah "White Boy" Edward Greene
unknown - unknown
Death Notice
Shenandoah Edward
"White Boy" Greene, 25
of Queen's Park and Chestnut Street, Pinewood Gardens died on Tuesday, September 19, 2017.
He is survived by his mother, Portia Ann Bethel; children, D'Shann, Faith and Shenandoah Jr.; sisters, Kiatra Adderley and LaShenan Greene; brothers, Valentino Adderley, Carlos Greene, Donathan Stubbs and Kiano Bowe; grandparents, Majorie Greene and Berlene Johnson; aunts, Greene, Ernestine Bethel, Vernette Newbold, Christine Swaby, Justice Marilyn Meeres, Kelly Lockhart, Patrice Bethel, Willamae Edgecombe, Pastor Carmen Cornish, Gwen and Lydia Bethel; uncles, Philip, Carlon, Jeffery and Kevin Bethel and Pastor Samuel Cornish; nieces and nephews including: Savvy Issacs, London and Emaani Stubbs, Caiya Ramsey, Tylah Edgecombe, Ghianna Bain and Carlos 'CJ' Greene; special friend, Danielle Albury and numerous other relatives and friends.
Funeral arrangements are being handled by Vaughn O. Jones Memorial Center, Mt. Royal Avenue and Talbot Street, Nassau, N.P., The Bahamas.