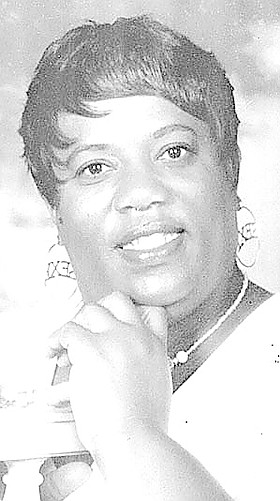 Sharon Louise Smith Charity
unknown - unknown
Funeral Service For
Sharon Louise Smith Charity, 54
a resident of Joan's Height, South Beach, will be held at Evangelistic Centre Assembly of God, Vesey Street, on Saturday, September 30, 2017 at 10:00 a.m. Officiating will be Rev. Neil Hamilton, assisted by other Ministers of the Religion. Interment follows in Old Trail Cemetery, Old Trail Road.
Left to cherish her memories are Mother: Gwendolyn Munroe; Father: Glen Harvey; Sisters: Valarie Smith Delaney, Barbara, Monique, Monalisa, Darlene and Luanna Harvey; Brothers: Glenroy Oliver Jr. Dereick Munroe, Claudius, Glenn, Anthony, and Michael Harvey, Ricardo Mackey; Nieces: Shaquelle, Glendia, Brittney, Dalina, Avanna, Alexandria; Nephews: Javon, Shaquile, Melike, Marley, Timon, Lashawn, Alexis, Stevie, Kelson, Dereick Jr., Donte, Michail Munroe, Shanton Munroe; Grand Nieces: Linda, Lotya, Tina, Gail Pratt, Janaika McKenzie, Shanny Smith; Grand Nephews: Don King Jr., Dontae King, Dino, Anthony, Phillip, Marcus, Javon, Jordan Oliver; Aunts: Valeria Cooper, Janet Mackey, Marjorie Cooper, Deanne Cooper; Numerous Cousins including: Albertha Lewis, Thelma, Janet, Eddie, Herbert Johnson and Family, Barbara Balfour, Mickey Johnson, Rodney, Andrew, Stephanie, Kevin, Ricky, Kim Bethel, Raphie, Anthon, Muriel Thompson and Family, Sharon Gibson and Family, Ebby Jackson, Ron and Mack Shearer, Henry Frazier, Louise Knowles, Nadine Lewis, Sharma Lewis, Ann, Dwight, Christopher, Heather Bethel, Paula McGregor, Ursula Chisholm, Patricia Lewis and Family, Maria Sears and Family, Glenn Oliver and Family, Kenny Laing and Family, Madlyn, Nardo and Family; Other Relatives and Friends Including: The Pickering Family, Ivis Curtis and Family, Genevieve McKenzie and Family, Tyrone Fernander and Family, Mel, Pucker, Tia, Sandra, Andrew Dean and Family, Theresa Rolle and Family, Brad, Sherelle, Jane and Sue, Cyril Hanna and Family, Daphne Miller and Family, Sister Lewis and Family, Elecy Knowles and Family, Dee, Linda Marshall and Family, Ms. Morrison and Family, Madlyn, Mellow Augustave and Family, Tiffany, Glendira, Kendrick, Marsha, Oliver, Christopher, Heather, Rose, Dwight, Nancy, Jackie, Garth, Theodore, Paula, Theresa, Rudy, Nevy, Die, Charlene, Beverley, The Gwennie Smith and Family from Stevenson Exuma, Dorothy Brown & Family, Duke Stubbs & Family, Staff of Munroe's Laundry, Staff of West Wind #2. Down Town Hair Braiders Association, Calvary Deliverance Church Family, Pastor Cyril and LaVaughn Sands and The Miracle Life Centre International Church Family, Evangelistic Centre Assemblies of God and the entire Joan's Heights Community.
Friends may pay their last respects at Demeritte's Funeral Home, Market Street, from 12-6:00 p.m. on Friday & on Saturday at the church from 9:00 a.m. until service time.