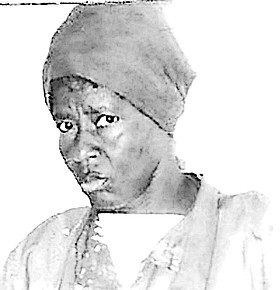 Ruthmae Davis-Zonicle
unknown - unknown
Funeral Service For
Mrs. Ruthmae Davis-Zonicle, 69
of Soldier Road and formerly of Smith's Bay, Cat Island, will be held on Saturday, September 30th, 2017, 10:00 a.m., at Our Lady of the Holy Souls Roman Catholic Church, Deveaux and Young Streets. Officiating will be Father William Quiamjot, assisted by Deacon Maxwell Johnson. Interment will follow in the Southern Cemetery, Spikenard and Cowpen Roads.
Ruthmae was predeceased by her children: Everette Huyler and Elizabeth Ann Zonicle.
She is survived by her Husband: Talbot Zonicle; Daughter: Shirley Mae Zonicle; Sisters: Isadora Taylor, Deaconess Annamae Johnson, Freda Smith Larrimore, Sylvia Larrimore Miller, Henrietta Larrimore Gibson, Birdie Davis and Marion Zonicle-Lewis; Brothers: William Larrimore, Charlie, Henry, Emerie, Buddy and Audley Davis ; Oswald Arnette, and Michael Miller; Grandchildren: Julian and Nia Thompson, Nakisher Johnson, Jazzmine Brown, and Branville Hanna; Great grand-daughter: Antonia Forbes; Nieces and Nephews: Maryann Burrows Brown, Sheila Lloyd, Michelle and Steven Davis, Peter Vincent Moxey, Keno, Edward, John Cartwright, Willie Robert Johnson, Patrick Larrimore, Shantell and Lorraine Larrimore, Keisha and DeDe Larrimore and Michaelena Henfield, Phillipa Walker, Vernall and Freeman Brown, Yolanda Bethel, Rasheem Sands, Brandon Smith and Miguel Smith; Other relatives and friends including: Davis Family, Larrimore Family, Gilbert family and Zonicle Family and a host of other relatives and friends too numerous to mention.
Relatives and friends may pay their respects at Cedar Crest Funeral Home and Crematorium Ltd, Robinson and Baillou Hill Roads, on Friday from 12:00 noon. to 6:00 p.m., and at the church on Saturday, from 9:00 a.m. until service time.