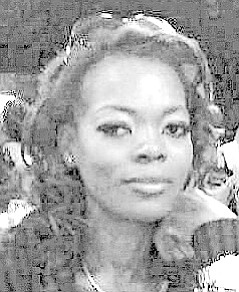 LIDIANE PREVAL
unknown - unknown
Death Notice for
LIDIANE PREVAL, 35
of Cowpen Road, died at the Princess Margaret Hospital on Saturday, September 23rd, 2017.
She is survived by her Mother: Heurus Preval; Father: Deuam John Baptise; Sons: Brett and Brent Stubbs; Daughter: Teandra Alexis; Sister: Emanie Preval; Brothers: Luciane, Emanuel and Marco Preval and other relatives and friends.
Arrangements for the funeral service are being finalized and details will be announced at a future date.