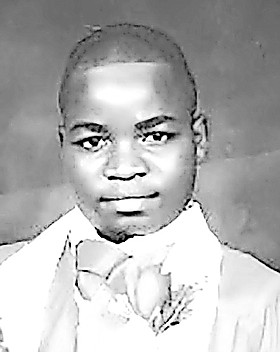 Jeffery James Wright Jr.
unknown - unknown
Death Notice
Jeffery James Wright Jr.
a resident of Brice Street, Fox Hill, died at his residence on 12th September, 2017.
He is survived by his mother: Shaniquas Brennen; father: Jeffery Wright Sr.; 2 brothers: Stephen Ward Jr. & Justin Pratt; 2 sisters: Laneka Ward & Tiesha Wright; grandparents: Mariam Brennen, Ida Wright Rolle & Ezekiel Rolle; numerous nieces & nephews & a host of other relatives & friends.
Funeral arrangements will announced at a later date.