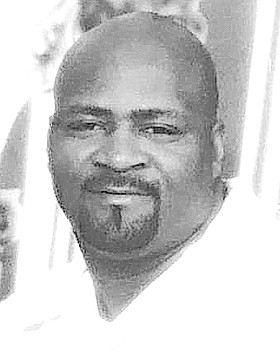 FREDRICK RIGBY
unknown - unknown
Funeral Service for
FREDRICK RIGBY, 44
of Matthew Street, Nassau Village, will be held on Saturday, September 30th, 2017 at 1:00 p.m. at New Bethlehem Baptist Church, Independence Drive. Officiating will be Pastor Betty B. Hanna and Rev. Arthur Charlton. Interment will follow in Woodlawn Gardens, Soldier Road.
Fredrick was predeceased by his Son: Asrerio.
Loving memories will forever be engraved in the hearts of his Mother: Franzetta Ferguson; Grandmother: Bettymae Deveaux of Acklins; Children: Nathaniel, Devon, Abria and Shaquilla Rigby; Grandson: Nathaniel; Adopted Children: Deangelo Bethel, Jason Fernander, Aleen Felix, Baronique and Dendra Hanna; Brothers: Wilfred and Wellington Ferguson, Dwight, Derick, Prince, Kendrick, Dominique, Philip, Terrence Donald, Patrick, Darious and Prescol Rigby; Sisters: Stacymae Duncombe and Evelyn Ferguson, R/Sgt. 626 Helen Jones, Pandora Roach, Cleopatra Adderley, Shereaka, Terez, Paula, Tekenia, Kera, Kenen, Dr. Deandra and Reka Rigby; Aunts: Geneva Cooper, Hazel Bullard, Mary, Jannette and Dianna Deveaux, Alma Beneby, Paulene and Williams, Jennymae Collie; Uncles: Stanley, Eugene Nelson, Clinton and Olando Deveaux; Sisters-in-law: Mary Ferguson, Kishinique and Tangamika Rigby; Brothers-in-law: George Duncombe, Vernon Jones, Hubert Roach and Donovon Finley; Nieces: Lisa, Lynette, Gale, Zyen, Zyaire, Ronieker and Dr. Whitney Ferguson, Latesha Smith, Latonya Neely, Latoya, Barrinique, Darriel Duncombe, Dereka, Derinique, Kashana, Shawnna, Keisha Donavanique, Donesha Linley, Sharanda Jones, Bloneva Hanna, Charlene, Stantresa, Theresa, Leah, Eugena and Shakena; Nephews: Deangelo, Jeremy, Mateo and Hermon Jr. Ferguson, Carlos Morris, Cop. Calton Smith, Alex Neely, Gary Duncombe, Dwight Jr., DJ., Charles Jr, Gary Duncombe, Larone, Lyn, Kevy Kashon, Lekino, Cornelius, PC 3858 Charles Brown, Charles Morris, William, Paul, Shamari, Vernon; The greatest memories also linger in the hearts of other family and special friends and co-workers: Gloria Inocent, Asp. Stephen Deveaux, Omar, Kiplan, Princess, Terrence, Graydon, Tasha, Sandra, Ashley, Bianker, Justena Bullard, Stantena, Pastor Carol and Feltin Rolle and Family, Althomeze Joseph and Family, Chris and Lorraine Reckley and Family, Barry, Alfred, The Nassau Village Dominoes Crew, Yvonne, Meliva, Shawn, Donavanique, Dennesha, Chrquita, Zion, Christian, Kendriz, Shaquille, Rashad, Natasha Flowers; Co-workers and business affiliates: Executive Security Family, Denzil Rodger, Fredrick Seares, Dellerese, Maria, Marnie, Severe, Kansh Lightford, Jamal Bain, K-9 Unit Royal Bahamas Police Force, Dino Josey, Department of Argriculture, Paul Fox, Mr. Pearl, Mrs. Burrows, McDonalds, Yacht Haven, Colina Insurance, CBS, Cable Bahamas, Village Drugs, Clear Water Development Bank, Hoffers and Son, Newco, Scotia Bank, Bahamas Heart Ltd., John Bull, Lil Switzerland, St. Andrews, Thompson Trading, Bahamas Customs, Royal Bank, Art Gallery, Out Door Sportsmen, Rochelle Kelly, Outdoor Filters, Double Dragon, Bahamas Warriors, Oka Hill Community, Naffeesha Fox, Prince Hepburn, Patrice McClain, Commonwealth Brewery, Levan Bannister, Grace Community Church, New Beginning, Jubilee Church, Jubilee Christian Academy and many other too numerous to mention.
Viewing will be held in the Irenic Suite at Restview Memorial Mortuary and Crematorium Ltd., Robinson and Soldier Roads on Friday from 10:00 a.m. to 6:00 p.m. and at the church on Saturday from 11:30 a.m. until service time.