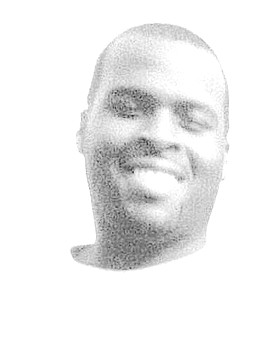 Deanton Leroy Rolle
unknown - unknown
Funeral Service For
Deanton Leroy Rolle, 37
a resident of Porgy Bay, Bimini will be held at 10:00 am on Saturday, 30th September, 2017 at St. Francis Xavier Cathedral. Officiating will be Reverend Kendrick J. Forbes assisted by other Ministers of the Gospel. Interment will follow at Holy Name Catholic Cemetery in Bimini on Sunday.
He is survived by his Loving Mother: Sara Thomas; Step Father: Dejason Thomas; Adopted Sister: Lloydra Rolle; Brothers: Creswell Jr, Ricardo and Ron; Uncles: Preston Sr & Mitizi Rolle, Tony & Teressita Rolle, Charles & Rhondi, Nesley & Viveca; Aunts: Francis Rolle, Eunell Rolle, Rowena Rolle, Jane Rolle, Gloria, Lana & Walter Hand, Vinola & Carlvis Russell; Grand Uncles: Nathaniel & Elsaida Porter and Prince Monroe; Grand Aunts: Carmetta Woodside, Emma Rolle and Esther Rolle; First Cousins: Endasha & Dominique, Preston Jr & Ruth, Salena, Kaychelia & Children, Patina & Patrina, Lorneska & Peter, Lakito, Aaron, Armando, Allegra, Caleb, Shane & Andrew, Wilmore, Leroy, Romel, Stephen, Shaneka, Charea, Charlee, Raiden, C.J., Cael, Lanaya, Kera, Leslie & Kurt, Nilda, Corey, Cathy, Valarie, Nelson, Carlene, Winkie, Marcia, Marcus, Mandrell, Hartley & Terrance; God Parents: Tanya Sherman Mann, Sister Ena Albury and Leonard Stuart; God Child: Jayden Duncombe; Special Childhood Friend: Camaro Dottin; Other Relatives and Friends: Denny, Nat Jr., Hervis, Cedric, Laura, Lavern, Charmaine, Renford, Theora, Monique, Valentino, Deon, Allison, Arnetta Orita, Christine, Nigel, Neville, Leroy, Nelson, Susan, Leucretia & Darrel, Hyacinth & Steve, Samantha, Colombo, Beulah, Nardo, King, Albertha, Eloise, Amanda, Manesha, Jeff, Rudy, Michelle, Barry, Anthony, Calvin, Meoche, Ian, Clare, Scott & Stuart, Coby, Blue, Carlos & Pedro (USA), Hylan, Julie, Montez, Ricky, Shelia, Ailene, Verlease, Terry Rolle, Desmond Jones & Family, Lomour Rolle, Kelson Roberts, Phyllis Alexander & Family, Children of Fred Davis, Children of Rev. Dr. Stanley Pinder, Children of Minnie Davis, Don & Barbara Ferguson, Mavis Johnson, Renee Robins, Eleanor Robins, Cleola Hanna, Maria Bain, Treavor Roberts & Family, Rev. Cephas, David Rolle & Family, Holland Bain Sr. & Family, Elvis Saunders Sr. & Family, Richard Gibson & Family, Jay Saunders & Family, Pastor Joel Rolle & Mt Zion Church Family, Rev. Oriel Rolle & Family, Rev. John Saunders & Family, Florina Laing & Children, Autrey Russell & Family, Esthermae Weech & Family, Gaylain & Children, Lornette Rolle, Ebbie David & Family, Lincoln Rolle & Family, Lionel Rolle & Family, Lloyd Edgecombe & Family, Steve Rolle & Family, Porgy Bay Bench Crew, Wellington Street Corner Boys, Apostle Gilbert Rolle and Gateway Church Family, Bishop Edmond Ellis & United Church Of God Family, Bishop Ben Rolle & Family, Bishop Dexter Rolle & Family, Bishop Angelo Rolle & Revelation Knowledge Family, Bishop Chester Rolle & Family, Fabian Stuart & Family, The Entire Bimini Community and a host of other relatives and friends too numerous to mention.
The body will repose at Curtis Memorial Mortuary on Friday from 10:00 am to 5:00 pm. and at the Church on Saturday from 9:00 am until Service time.