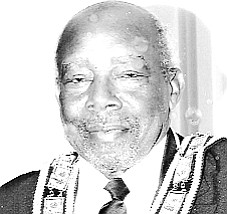 ARTHUR JULIUS WILSON
unknown - unknown
Funeral Service For
ARTHUR JULIUS WILSON, 67
of D. Gerald Bartlette Estates, off Cowpen Road, will be held on Saturday, 30th September, 2017 at 11:00 a.m at St Agnes Anglican Church, Baillou Hill Road. Officiating will be Fr. I. Ranfurly Brown, assisted by other ministers of the clergy. Interment will follow in St Agnes Cemetery, Nassau Street.
Arthur was pre-deceased by: His parents: Kingsley Julius Wilson & Jenny Roberts; Sister: Romilly Peterson-Major and Brother: Mark Wilson.
He is survived by his wife: Elizabeth Wilson; Daughter: Patrice Wilson-Knowles; Son: Arthur Wilson Jr.; Grandchildren: Tyneko Williams, Jaunique Knowles, Brynique Wilson and Jayden Wilson; Sisters: Donna Fernander-Cznarneki (London, England), Dellareece Moncur; Brothers: Tyrone "Chucky" Fernander, George, Godfrey & Michael Wilson; Adopted Sisters: Cheryl Ferguson & Karen Richardson; Sisters-in-Law: Majorie, Agatha & Alerice Wilson, Marion Wright; Brothers-in-Law: Stephen Moncur, Frank Cznarneki (London, England), Eustace Major, Eric (Shirley), Andrew (Claudine), Phillip (Marilyn), Anthony & Trevor (Martha) Stubbs, Freeman Davis; Nieces: Shamija Jackson (Baltimore, Maryland), Stevette Moncur, Annouschka Fernander (London, England) Kristeen Bowe, Godricka & Sarah Wilson, Vashti, Coandy, Amber, Paige & Ericka Stubbs; Nephews: Corydon Allen (Tennessee), Keith, Kevin & Kenwood Major, Kingsley, Cordero, Gregory, Kadeem & Christopher Wilson, Kentawn Jackson (Baltimore, Maryland), Brett Wright, William Davis, Phillip Jr., Anwar, Agral, Damian, Shakeem, Eric, Shameko, Shamano, Derek & Zhivargo Stubbs; Godchild: Kristen Rolle; Aunts: Bernice Kelly & Albertha Roberts; Cousins: Sharon Kelly, Tina Charlow, Kim Bradford, Patricia Lewis, Pamela Moss, Carlotta Klass, Beatrice Cooper, Lolita Jackson, Jennette Braodus, Karen Love, Terry Rodgers, Brendalee Asare Yeboah, Joann & Angela Bowleg, Brenda Peterson, Jeremy & Henry Bridgewater, Alexander Adderley, Kevin Norman, Terrance & Robin Ferguson, Junior "Rock" McKenzie, Anthony "Boozie" Rolle, Phillip & Cecil Roberts, Stuart, Mario, Mark & Luke Kelly, Dewitt & Henry Johnson, Dennis & Frederick Peterson, Theresa Lewis, Jennifer Miller, Rhoda Jackson; and a host of other relatives & friends including: Winston Churchill Rolle, Patrick Russell, Rhoda & Sidney Rolle, Joey Higgs, The Gerald Bartlett Community, The Bahamas Waste Management Team, Bahamas Gas, The Base Road Members, Reuben Knowles, Elks Travel Club, Cleo Johnson & Family, Judymae & Vashti Colebrooke, Amier Darville, Jason Bellozier, Joanna Munnings & Family, Cedric Rolle, Leona Stubbs & Family, Catherine Thurston & Family, Mark Wilkinson, The Stubbs family, Staff of Doctor's Hospital, The Pinewood Gardens Family, ACW of St. Agnes, Kiwanis of Nassau A.M, Staniel Brown, Hon. Reuben Rahming M.P, Ministry of Environment and Housing – Accounts Department and others too numerous to mention.
Friends may pay their last respects at Bethel Brothers Morticians #44 Nassau Street on Friday from 10am to 6pm and at the church on Saturday 10:00am until service time.