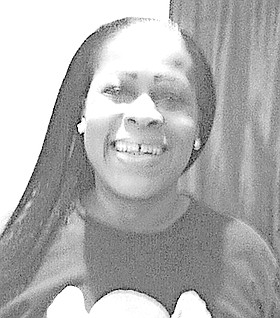 Paula Jackie Francis-Clarke
unknown - unknown
Death Notice For
Mrs. Paula Jackie Francis-Clarke, 52
of Sandilands Village, died at her residence on Sunday, September 17th, 2017.
She is survived by her husband: McDonald Clarke; Five children: Sandy Cox, Leonia Clarke, Stacy Mott, McDonald Clarke Jr., Edward Mott, Shaketra Cox; Five Grandchildren: Kieama Clarke, Trishell Ferguson, McDonald Clarke, Merstacia Bethel, Sashanique Bethel; three sisters: Marie Munroe, Joeann Williams, Susan Foote; one brother: Mario Francis; nieces and nephews: Jason, Sylvester, Ramoan, Delvin, Delnika, Craig, Brittney, Cordero, Tre, Trinity, Roseley; and a host of other relatives and special friend including: Mr. Edward Mott.
Funeral announcement will be announced at a later date.