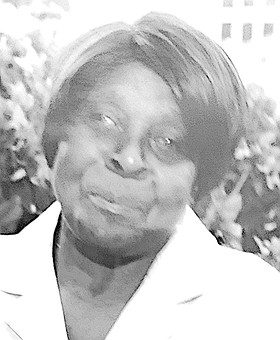 MARY ANN SMITH-BROWN
unknown - unknown
Death Notice For
MARY ANN SMITH-BROWN, 91
of Colony Village and formerly of Black Point, Exuma, died at the Princess Margaret Hospital on Wednesday September 20, 2017.
She is survived by her daughters, Francis Rolle, Monica Smith, Linda Phillips and Doramae Rolle; sons, Samuel Smith, Capt. Rueben Smith, Capt. Allan Smith, David Smith, Capt. Dudley Smith, Capt. Moses Smith, Capt. Simon Smith and Dockmaster, Stephen Smith; numerous grand and great-grandchildren; daughters-in-law, Doris, Maydean, Sylvia, Diane, Nikalia and Sandra Smith; sons-in-law, Capt. Levitus Patton and numerous other relatives and friends including: Teddy Symonette, Livingstone Bodie, Millie Robinson and Minnie Rolle and Family.
Funeral Arrangements will be announced at a later date.