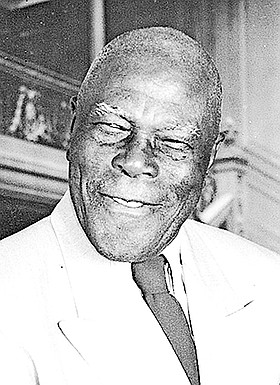 Reverend Solomon King
unknown - unknown
Death Notice For
Reverend Solomon King, 88
of Little Harbor, Mangrove Cay Andros died on Monday 23rd October, 2017.
He is survived by 10 children: Patrick King, Lyndell King, Rudolph King, Epharium King; Arnette Swann, Idamae Russell, Miriam Thompson, Barbara Mackey, Susan Austin & Patrice Bowleg; 2 Brothers: Rev. Hurbert King & Dec. Isaiah King; 4 Sisters: Isapora Moxey, Martha Moxey, Mary Miller, Elizabeth Green and a host of other relatives and friends.
Funeral arrangements will be announced at a later date.