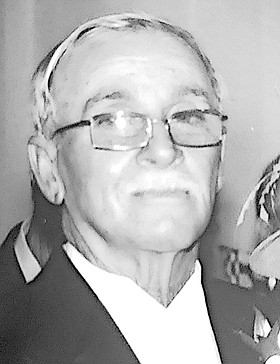 JOSEPH JEROME KNOWLES
unknown - unknown
Funeral Service For
JOSEPH JEROME KNOWLES, 66
of Mangrove Bush, Long Island, will be held on Saturday, 28th October, 2017 at 10:00 a.m. at Cartwright's Gospel Chapel, Cartwright's, Long Island. Officiating will be Elder Doddridge Hunt. Interment will follow in the Chapel Cemetery, Buckley's, Long Island.
Cherish memories will forever linger in the hearts of his Wife: Darlene Knowles; Sons: Kyle and Kirk Knowles; Daughter: Kelly Adderley; Granddaughters: Kylia, Layla, Kylie and Lola Knowles and Emily Adderley; Grandson: Kai Knowles; Mother-in-law: Ethyln Knowles; Daughter-in-law: Charmaine Knowles; Son-in-law: Samuel Adderley; Brother: Maxwell Knowles; Sisters: Isabell Knowles and Mavis Wells; Brothers-in-laws: Robert Wells, Leo, Larry, Nolvin, Nevin, Jason, and Herbert Knowles; Sister-in-laws: Barbara, Adeline, Salandra, Lorna, Jennifer, Denise, Michelle Knowles; Adopted Sons: Jerry Cartwright and Charles Knowles; Uncles: Ivan Knowles and James Edward Knowles; Aunts: Alda Knowles and Ma Jane Knowles; Expected Daughter-in-law: Clauna Oskar; Numerous Nieces and Nephews: Ingrid and Joseph Knowles, Una Smalley, Pamela Brozozog, Bernie, Debra and Craig Knowles, Madeline Smalley, Mizpah Carroll, Cheryl and Janet Wells, Maria Thompson, Patrick Knowles, Paula Knowles, Marsha and Darlene Treco, Dino, Joseph, Natasha and Rebecca Pelecanos, Donna, Lisa and Michael Knowles, Telecia Darville, Monica Burrows, Nakita Mackey, Leonardo, Leanadia, Leon, Lavone and Lamont Knowles, Jessica Rahming, Josephine, Nevin, Jordan, Jake, Drew, Sharé and Nevine Knowles; A host of other relatives and friends including: Beryl and Lacton Cartwright, Mr. and Mrs. Doddridge Hunt, Mr. and Mrs. Nigel Wells, Jeffery and Pattie Knowles, Allan Knowles, Jenny Knowles, Rosie Cartwright, Keith and Stacy Cartwright, Leslie and Suzan Cartwright and family, Agnes Wright, Keith and Stacey Cartwright, Mario and Claudia Cartwright, Crystal Cartwright, Corporal Knowles and family, Richard and Thelma McCartney, Renee Cartwright, Mr. and Mrs. Tony Burrows, Mr. and Mrs. Eddy Burrows, Mr. and Mrs. Clarence Carrol, Holly Wilson and Family, Brenda Hunt, Robert (Bobby), Rhoda, Dominque, Kenneth and Meshalique Knowles, Eric "Train" Knowles, Lynde Knowles, Frank and Mitzie Cartwright, Ian and Carnetha Knowles, Neil and Jeannette Knowles, Cathy Cartwright, Ivan and Winifred Cartwright, Pauli and Mandy Constantakis, George Knowles, Jacob Knowles, Chester Knowles, John Junior Knowles, Rupert Knowles, Brice, Percy, and Champ Knowles, Sandy and Paul Carroll, Charlie Carroll and Family, Endal Adderley, Bernard Knowles, Ashbert and Tasha Knowles, Renato and Sheena, Annabelle, Conner, Hope, Justus, Caleb, Joshua, Jalen and Justine Knowles, Aimee, Nichols, Tammy, Suzanna, Krista, Sammy and Sarah, Nicodemus Johnson, Retired Force Chief Petty Officer Malcolm Adderley, Dr. Yvette Carter, the entire Mangrove Bush Community and The Anglican Church Community, and a host of other relatives and friends too numerous to mention.
Viewing will be held at Cartwright's Gospel Chapel, Cartwright's, Long Island on Friday from 5:00 p.m. until 8:00 p.m. and on Saturday from 8:00 a.m. until service time.
Arrangements by Vaughn O. Jones Memorial Center, Mt. Royal Ave. & Talbot St., Nassau, Bahamas.