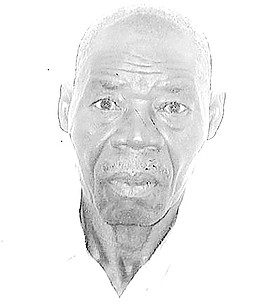 Francoeur Valcien
unknown - unknown
Funeral Service For
Francoeur Valcien, 79
of Farrington Road and formery of St. Louis Du. Nord, Haiti. Service will be held on October 28th,2017 at Evangelical Baptist Church, off Baillou Hill Road and Tin Shop Corner at 2pm. Officiating will be Rev. Pastor Philippe Maleus, Assisted by other Ministers of the Gospel. Cremation will immediately follow.
Left to Cherish his memories Children: Eslande Valcien, Velanie Dorgelus, Francoise Valcien and Francisco "Cisco" Valcien; Grandchildren: Francisco and Cisco Valcien, Marline Philippe, Benson Catty, Rasard Philippe, Jediesse Philippe, Merla Philippe, Richie Valcien, Sylvestre Bernadun; Great Grand-Children: Kilo Catty, Marc Josh Philippe(pre-deceased) and Jamar Cepoudy; Brothers: Lamiser Valcien; Sister: Fady Jean Baptiste; Other Relatives and friends including: Pastor Maleus and Family, Nelson and Family, George Rodriguez, The Evangelical Baptist Church, The Farrington Road Family and Neighbours, Tasha and Stluc and family, B.A.M. Automotive family and other to numerous to mention; Special thanks to: Doctor Lockhart and his team and the staff of Male Medical 2.
Friends may pay their last respects at Last Mile of The Way Funeral Chapel Ltd in The Zion Suite on Friday, October 27th, 2017 from 12pm-5pm and again at the Church from 1pm until service time.