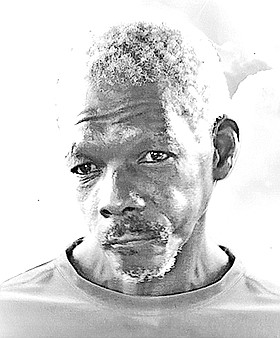 Douglas Alexander Rolle
unknown - unknown
Funeral Service For
Douglas Alexander Rolle, 57
of Dorsette Subdivision and formerly of George Town, Exuma, who died on Friday, September 22nd, 2017, will be held on Saturday, October 28th, 2017 at 3:00 pm at Grace Communion International/Worldwide Church of God, Lumumba Lane, Fox Hill. Officiating will be Pastor Robert W. T. McKinney.
A baby boy was born to the late Keva Rolle & Ezetious Rolle on September 19, 1960, his name was Douglas Alexander Rolle. Douglas grew up from a child to a teenager in the Coconut Grove area where later the family relocated to the Bamboo Town area, where he grew into a man. Everyone knew him as" Doug or Dougie".
Douglas attended the A. F. Adderly High School. Upon completion he found employments on some of the family islands including Exuma, Chub Cay, Freeport, Grand Bahamas just to name a few. Then later on decided to become an entrepreneur where he performed many task such as masonry, carpenter, plumbing etc.
Douglas loved people but loved family the most. In 1986 a tragedy took place where his mother passed away. The fact of not having his mother anymore took a toll on his life, somehow he never got over her death. Day in and day out he struggled to fight the pain, but the pain was just too much to bare.
Douglas was a loving caring person and would bring happiness and sadness to others, but people loved him anyway.
Douglas is survived by his Sisters: Cynthia Thompson, Kathrine Ferguson, Esrine Fitzworme, Dianne Coakley, Unadell Potier, Shantell Rolle; Brothers: Ken Rolle, Ellsworth Rolle, Cletious Rolle and Bradley Rolle; Sisters-in-Law: Yolanda Rolle, Anishika Rolle; Brothers-in-Law: Alfred Ferguson And Keith Potier; Nieces: Sargent Monalisa Johnson, Tasha Rolle, Latina Rolle, Kenraya Simms, Crystal Fitzworme, Ellicia Fitzworme, Keva Rolle, Kashan Ranger, Madison Rolle, Brianna Rolle, Shanique Russell; Nephews: Kendell Thompson, Cedric Thompson, Kaal Ferguson, Deangalo Smith, Andy Rolle, Sean Rolle, Ken Rolle Jr, Christian Bailey; Aunties, Uncles, Grand Nieces and Nephews and a Host of other relatives and friends.