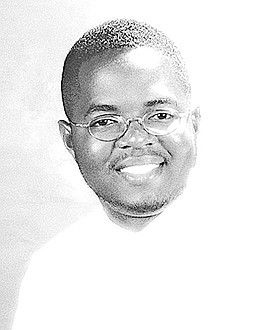 Dorrell Costell Simmons
unknown - unknown
Funeral Service For
Dorrell Costell Simmons, 42
a resident of # 11 Ludford Avenue, Freeport, Grand Bahama will be held at 11:00 a.m. on Saturday, 28th October, 2017 at Life Community Church Freeport, Grand Bahama. Officiating will be Pastor Percy Kemp assisted by Pastor Willard Munroe. Interment will follow in the Pelican Point Public Cemetery.
He was pre-deceased by his wife: Antoinette Simmons
Left to cherish his memories are his mother: Paulette Aranha; father: Reginald (Pearline) Simmons; brothers: Reginald (Anastacia) Simmons and Redith Jason Stubbs; sister: Reginique Simmons; grandparents: Stanley and Naomi Simmons; aunts: Winnifred (Charles) Saunders, Melanie (Terry) White, Donna (Lloyd) Thurston, Karen Fowler, Lolita Mackey and Kaylesa Simmons; uncles: Stanley Jr. (Rose), Kevin (Daphne) and Trevor (Lesley) Simmons; mother-in-law: Joycelyn (Evan) Daley; sister-in-law: Shondra (Rico) Russell; brothers-in-law: Clinton (Datavia) Thomas and Danny Thomas; nieces: Ashley and Regine Simmons and Justice Stubbs; nephews: Reginald and Michael Simmons, Redith Stubbs and Eddie Thomas Jr.; grandnephews: Joshua Simmons and Jonathan Moss; grand-niece: Aaliyah Missick; numerous cousins including: Deanna and Danielle Wilson, Leslie Aranha, Charles Saunders, Lisa (Andre) Fox, Pheadra Saunders, Antonia Palacious, Fabian and Fallon Aranha, Raven Williams, Terry White, McTwain McGregor, Latoya Thurston, Doreen, Kareena and Destiny Fowler, Vernita (Larry) Pinder, Avalon Turnquest, Ezria and Ezra Hall, Rico Simmons, Stania Ingraham, Shandi Simmons, Trevonia Carey, Tremmaine and Trent Simmons, Rodriguez, Manita (Neville) Wisdom, Ventriss Taylor, Marguerita Gilbert, Natasha Swanegan, Inderia Kelly, Petra Dean; numerous godchildren and a host of other relatives and friends including: Redith Stubbs, Danny and Debbie Wilson, Jhirmal Greene, Mark & LeVerne Gardiner , Anthony Rolle, Craig Bethel, Kennon "Rufus" Storr, Lisa Davis, Sean Johnson, Sheldon Collie, Sylvester Marshall, Georgina King, Mrs. Moxey, Lisa Hall Haust (Atlanta), Cathleen Lightfood, Mrs. Eloise Gibson, Shevamae Morley, Sharon Carey, Janet Turnquest, Pastor Percy Kemp and the Faith Family Worship Center family, Pastor Willard Monroe and the Candlestick church family, Pastor Cedric Beckles and the Life Community Church family, the Aranha and Simmons family, the Thomas family, The Lions Club, the settlements of Smith's Point, High Rock and Pelican Point, the Hudson Estate community, the management and staff of Insurance Management, PharmaChem, Bahama Rock, Shoe Village, The Y.M.C.A., The Kidney Center, Freeport Bible Church and Preschool, Abaco branch of The Royal Bahamas Police Force, the Marsh Harbour community and others too numerous to mention.
Relatives and friends may pay their respects at Yager Funeral Home & Crematorium, Queens Highway on Friday from 12:00 noon until 6:00 p.m. and at the church on Saturday from 9:30 a.m. until service time.