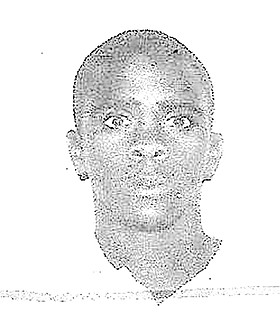 Delano Racad Frazier
unknown - unknown
Funeral Service For
Mr. Delano Racad Frazier, 30
a resident of Hospital Lane will be held on Saturday, October 28th, 2017, 3:00 pm. at St Agnes Anglican Church, Blue Hill Road. Officiating will be Rev. Fr. I Ranfurly Brown. Interment will follow in the Southern Cemetery, Spikenard Road.
Del'ano's loving memories will always linger in the hearts of his mother: Deborah Frazier McQueen; Daughter: Daynell Frazier; Stepfather: Seron McQueen; Sisters: Lyndia Moss and Desirontae McQueen; Brothers: Lynden Moss Jr., Cortez & Durrell Hanna Jr., Kamal Murphy; Stepbrother: Shaquille Ramsey; Stepsister: Shevonia McQueen; Niece: Ranae Evans; Nephews: Cortez Nakhyi Hanna (affectionately called Bo Bo by his uncle), Lynden Jr. and Jayden Moss; Aunts: Lolita Simmons, Fredricka Lockhart, Latesha (Kirkwood) Clarke, Rebecca Moss, Pamela Mason and Diane Butler of Freeport Grand Bahama; Uncles: Mario (Carla) Adderley, Sterling and Cedric Moss, Ricardo (Jestina), Perry (Paulette), James (Laverne), Andrew & Nemon Mason; Grand-Aunts: Princess Cooper, Bertha Mason & Vernita Davis; Grand-Uncles: Walter Davis of Fort Pierce, Florida; Godparents: Elisabeth Sears and Deborah Johnson; Cousins: Kimberly, Alissa (Garfield & Carmello), Shawn, Patrice, Keva, Georgette, Vashti, Kirkwood Jr., Latoya Moss (Travis Kemp Jr), Lateria Moss (Leyah Lewis), Lamar Moss, Lorenzo Dames, Waltin, Tonniesha, Antoine, Michael, Kennedy, Paris, Semaj, Nemon Jr., Monica, Nakira, Lorraine; and a host of other relatives and friends including: Christine & Marchello Sr. Lundy & Family, Jonathan Newbold & Family, Dora Culmer & Family, Parrish Outten & Family, Ms. Josephine & Shamika Butterfield & Family, Joycelyn Farrington & Family, Natanya Roberts & Family, Eleanor Whyley and Family, Joycelyn Ferguson & Family, Edison Holbert & Family, Ms. Ruth & Family, Josey & Family, Biggo & Family, Lynopra & Family, Vanessa, Sharetta, Tanya & Family; The Project Family, The 'Under the tree' Family, The Hospital Lane Family, West Street Family, South St. Family and other relatives and friends too numerous to mention.
Please pardon us if your name was not mentioned, please know that it was unintentional and we truly appreciate your love and support.
The body will repose at the Chapel of the Saints Sweeting's Colonial Mortuary and Crematorium, #84 Blue Hill Road from 10.00 am on Friday until 6:00pm and on Saturday from 2:00 pm at the church until service time.