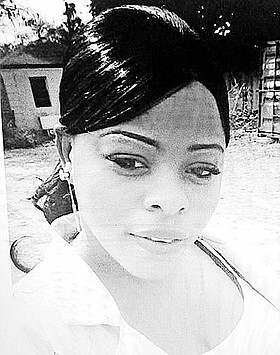 Cynthia Riche Brono
unknown - unknown
Death Notice For
Cynthia Riche Brono, 31
of Quakoo Street, died on Tuesday, 25 October , 2017 at the Princess Margaret Hospital.
She is survived by her Mother: Dianna Brono; Father: Rony Brono; Children: Mauricio Webster, Alexandera & Sabrina Brono; Sisters: Cyndia Brunom, Vanessa Johnson, Nathalie Brono, Kimberly Elizabeth Womg and Ashely Jean-Baptist; Brothers: Jesse and Sebastian Brono and Paul Stroud; Brothers-in-Law: Samuel Steven-Johnson and Mario Lundy ; Numerous Aunts and Uncles including: Patricia "Super Star" Simms and Lester Poitier; and a host of Nieces, Nephews, other relatives and friends including: the staff of Island Games,, Wendy's, the Straw Market, Atlantis and Paradise Games.
Funeral arrangements will be announced at a later date.