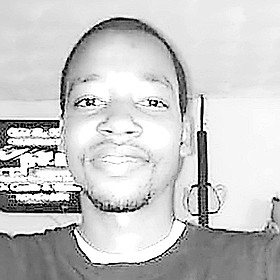 Bryon Ednel Forbes
unknown - unknown
Funeral Service for
Bryon Ednel Forbes, 28
of Pinewood Drive, will be held on Saturday, October 28, 2017 at Five Porches of Deliverance, Market Street at 10:00a.m. Officiating will be Apostle J. Rodney Roberts, assisted by other ministers of the gospel. Interment will be in Lakeview Memorial Garden, J. F. Kennedy Drive.
Byron's fond memories will forever be cherish in the hearts of his Father: Alexander Forbes Sr.; Mother: Edna Forbes; Brothers: Valentino Rolle, Camieo, Alexander Jr., Chavez Forbes; Sisters: Wendy Higgs, Shakara Knowles, Shiekera Forbes, Chrishanti Flowers and Bianca Munnings; Brother-in-law: Keith Higgs; Sister-in-law: Faith Forbes; Nephews: Joshua Knowles, Keon Higgs, Christen and Chrishawn Forbes; Nieces: Shantae Forbes, Jasonique Knowles, Carmen Forbes, Kaeleah Higgs, Cameia and Xaria Forbes; Uncles: Rolly Jenson Brown, Eddison and Trevor Robinson, Oswald, Emmanuel and Elgin Forbes; Aunts: Grenell and Maryann Brown, Debbie Robinson, Rochelle Horton, Willamae Mackey, Bernadette Stubbs, Daisy Sears, Angie Rahming; Grand Uncle: Luther Anderson, Elder Elon and Pastor Jolan Anderson; Grant Aunts: Alice Colpe, Mary Anderson, Elanor Forbes, Orient Edgecombe, Brendamae Forbes; Numerous Cousins include: Dr. Eric Brown, Arthur Brown, Charles and Charmaine Anderson, Margrett Cartwright, Ola Coakley, Mary Neely, Jason and Latoya Wenger, Deon Newton, Glenroy, Martin, Kenton, Cardero, JoycelynRoyann, Makisha Mills, Michella, Amine, Attorney Ryan Brown, Livingston and Shanta Knowles, Renard and Tamara Evans, Deon Jr., Deshika, Delevia, DevanusRolle, Eddeisha, Eddison Jr., Edvano, Treniel, Trayon, Trevor Jr., Robinson, Darrin, Michael and Darrinique Jenkins, Darlisha, DovoniqueAdderley, Clinderia Saunders, Mark and Cletra Grant, Reneshia Major, Elian Rhaming, CharlisaCharvonya Cox, Monique, Margrette, Vanydka, Erica, CheriseRolle, General, Andy Rolle, Pastor Olive Curtis, Alma Anderson, Mary Bowe, Ktherine Brown, Clara Newbold, Beatrice, Portia Prenelle Brown, Philip and Silvia Forbes of New York, Chad and Loretta Ferguson, Jackie Anderson and Shantell Brown; and a host of other relatives and friends including: Apostle J. Rodney and Pastor Curlene Roberts & Family, Pastor Fredrick Minus and Family, Pastor Dorenda Dean, Ms. Powells, Edward and Pastor Sonia Missick and Family, Jason Knowles, Pine Wood PLP Constituency, Surgical Department Dr. Farquharson and Dr. Bodie, ICU Nurses: Mrs. Mitchel, Ms. Ica, Miss Linda, Linda Kemp, Opal Knowles, RashadNewbold, Abmiral Virgil, The Burrows, Elijah Clarke, Pastor Azeal & Genean McFall, Orthland Bodie and Family, United Riders Bikers.
Family and friends may pay their last respect at Evergreen Mortuary, Collins Avenue & 5th Terrace, Centreville on Friday from 10:00a.m. – 6:00p.m. and again on Saturday from 9:00a.m. until service time.