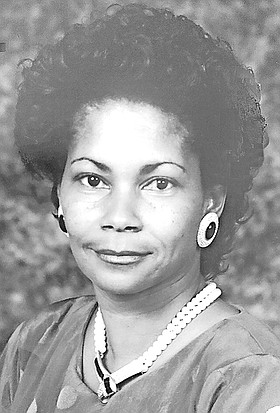 WAKELYN MACK
unknown - unknown
Funeral Service For
WAKELYN MACK, 74
and a resident of #317 Dominica Avenue, Coral Road, Freeport, will be held on Saturday 21st, October 2017 at 11:00 a.m. at Church Of The Ascension, West Beach Road, Freeport. Officiating will be Father Michael Gittens. Interment will follow in the Grand Bahama Memorial Park Frobisher Drive.
Left to cherish her memories are her children: Stephanie (George) Smith, Clarkson (Della) Mack, Evelyn Miller, Dale (Shennell) Mack, Ricardo (Patrice) Mack and Natasha Neely (Edwardo) Watkins; grandsons: Nashid, Joshua, Caleb and Kirkpatrick; granddaughters: Lakira, Shantel, Domonique (Drexel) Pinder, Raquel, Shaddia, Latarvia, Tiahjah, Monique, Erika, Lavaughn, Taniah and Madison; great grandchildren: Shachan Jr., Antwaun, Karmiya, Dejah, Dania and Davae; sisters: Shirley Neely-Pinder; brother: Michael Thompson; nieces: Ray, Ingrid, Nikki, Denciemae, Antionette, Ethlyn (Bernard) Knowles, Florence (Corey) Hamilton, Cindy, Tamika (Kevin) Bowleg, Jennifer (Adrian) Edwards, Lydia (Benton) Henfield, Latoya and Dessirae; nephews: Julian, Ronald Jr. Gregory, Arnold, Fredrick, Allan (Nikisha) Neely, Michael Jr, Sean (Jashanda) Thompson, Anton, Elroy; daughters-in-law: Della Mack, Patrice Mack and Shennell Mack; sons-in-law: George Smith and Edwardo Watkins; sister-in law: Raphfaletta Thompson; brothers-in-law: Barnabe (Angelique) Mack and Ronald Pinder Sr; grandnieces: Brittany, Sharminique, Shantiqua, Shenika (Trevor) Wells, Jennifer, Gressica, Gresshika, Kenver, Jada, Bernae, Cory, Christina, Chloe, Amanda, April, Fredisha, Alyssa, Breanna, Vernae, Benika, Breanna, Tianna, Antonia and Airah; grandnephews: Ricardo, Ray, Gregory, Greg, Glenden, Athias, Sean, Don (Andia) Delancey, Tameko, Tevaughn, Aiden, Jevon, Allan Jr., Michael, Gerald, Benton Jr, Jayden, Elvardo and Nevaeh; numerous friends and relatives including: Judy Watkins-Danglad, Rex and Edna Neely, Artis and Pat Neely, Angela Archer, Margaret Bonaby, Jacquelyn Malcolm, Jennie Neely, Douglas and Marilyn Saunders, Carl and Santana Storr, Vonetta Johnson, Theresa Brooks, Samantha Knowles, Tenille Smith, Lakeisha Mckenzie-Young, Shervin Johnson, Mia Bain, Peetra Williams, Ian Swaby, Dorothy Bain, John McKinney, John Bonaby, Marilyn Ferguson, Dr. Marcus Bethel, The Church of the Ascension Family, Father Michael Gittens, Bishop Cardinal Mcintosh, Salena Smith (The Hat & Bag Lady), Thorton and Aleretha Bethel, the entire community of the Bluff, Eleuthera, Smith's Construction, Washington Smith, Alice Missick, Luchrisa Burrows, Michael Hanna, Broderick Pinder, Glenda Roberts, Ann Burrows, Delores Bain and family, Ozie Warbrick, Alkin Delancy and family, Gordon and Sharon Outten, The Staff of Aprilanne Shoes, The Staff of Angela's Beauty Salon, Management and Staff of BAF Financial & Insurance (Bahamas) Ltd., Management and Staff of Brady Linen and families. Please accept our humble apologies if your name was unintentionally omitted.
Relatives and friends may pay their respects at Yager Funeral Home & Crematorium, Queen's Highway on Friday from 12:00 noon until 6:00 p.m. and at the church on Saturday from 9:30 a.m. until service time.