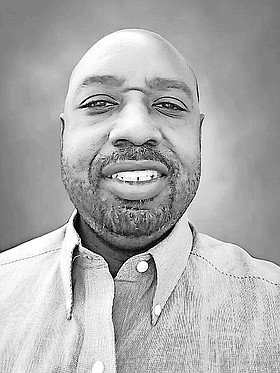 SYDRIAN LENNIN RIGBY JR
unknown - unknown
Funeral Service For
SYDRIAN LENNIN RIGBY JR., 41
and a resident of # 6 Poinciana Drive, Freeport, will be held at 10:00 a.m. on Saturday 21st, October, 2017 at Freeport Bible Church. Officiating will be Pastor Karol Roache and cremation will follow.
Left to cherish his memories are his brothers: Steve Gray of Jamaica, Peter Adderley and Eric Rigby of Freeport, Grand Bahama; sisters: Garnett Burgess-Green of Snellville GA and Cyprianna Rigby-Rolle of Nassau; brother-in-law: Domek Rolle of Nassau; aunts: Olive Rigby, Maxine Burrows, and Olive Gardiner of Freeport, Grand Bahama, Mae Comrie of England and Violet Welsh of Jamaica, Bernadine Rigby; uncles: Samuel Rigby Jr of Freeport, Grand Bahama and Lennin Welsh of Jamaica and Roland Rolle Sr; nieces: Ikesha Gray of Jamaica, Tyler and Madison Adderley and Danica Rolle of Nassau; nephews: Jason Gray, Jaivawn Gray and Jeffery Gray of Jamaica, Shane Green of Snellville GA, Tekito Stevens, Miguel Adderley and Jason Williams, Eric Rigby Jr and Ayiden Rigby; grandnephews: Duvawn Robinson and Duane Robinson of Jamaica; cousins: Patricia Simms, Ernest Rigby, William Rigby, Godfrey Rigby, Ullin Rigby, Mariano Rigby and Kareem Rigby, Yasmine Popescu, Annitra Brown, La-Geisha Miller, Roland Rolle Jr, Tiffany Saunders, Abril Rolle, Veronica Burrows and Nyoka Burrows, Kristen Sands, Kate Saintel, Chad Gardiner, Keviann Brown, Joshua Brown and Jeremiah Brown, Alicia Blues and Chelsea Blues, Leisa Drummond of Florida, Heather Smith of Connecticut, Barrington Lynch of Snellville, GA Mark Comrie and Wayne Welsh of England, Karleen and Ava Welsh of Jamaica; other relatives and friends including: Emily Gardiner and family, Mary Knowles and family, Anita Missick and family, The Welsh family, The Robinson family, The Lynch family, The Brooks family, The Chambers family, The Comrie family, Mr and Mrs. Joseph Darville and family, Mr. and Mrs. Gladstone McPhee and family, Mr. and Mrs. Edwardo Johnson of Florida, Grand Bahama Catholic High School Class of 1995, AML Foods Limited, Management and Staff of Solomon's Lucaya, Pastor and Mrs. Karol Roache, Pastor and Mrs. Kyle Maycock, Pastors Don and Emma Forbes, Joan Armbrister and the First Impressions Ministry, Glen Telusma and the Eagles cell group, Freeport Bible Church, Bahamas International Church of Christ Men's Ministry, Ricardo Smith and family of Chicago, Ill, Roger Kemp and family, Pastor and Mrs. Mark Smith, Pastor Kevin Brown, Milton Newbold, Mr. and Mrs. Vincent Higgs, Mr. and Mrs. Martin Munroe, Intensive Care Unit at the Rand Memorial Hospital, Intensive Care Unit at The Princess Margaret Hospital and other relatives and friends too numerous to name.
Relatives and friends may pay their last respects at Yager Funeral & Crematorium, Queens Highway Freeport on Friday from 12:00 noon until 6:00 p.m. and at the church on Saturday from 9:00a.m until service time.