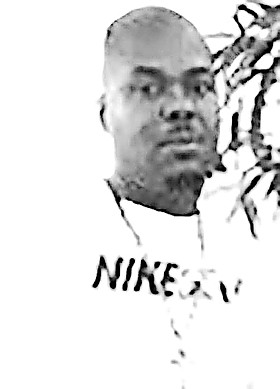 Sean Paul Adderley
unknown - unknown
Funeral Service For
Sean Paul Adderley, 39
a resident of #29 Calvin Street, will be held at Living Faith Seventh-day Adventist church, Old Trail Road on Sunday, October 22, 2017 at 12:00 p.m. Officiating will be Pastor Carl Johnson, assisted by Elder Earl Thomas, Elder Althea Neilly & other Pastors. Cremation follows.
Memories will forever linger in the hearts of his Wife: Yasmin Williams-Adderley; Children: Andrew Nelson, Shawn Allysa and LaShawnta Adderley; Granddaughter: Skaii K'Lee Louise Demeritte; Grandmother: Emerald McKinney; Mother: Eyvonne Adderley; Godmother: Vivian Mackey; Sisters: Yvette McKinney, Angella John-Bannister, Delrose Hyman (Florida); Brothers: Derrick McLean (Jamaica), Michael Edwards (England); Nieces: Tyler, Shavanese & Shana-Kay Smith, Aniska Williams, D'Randa & Amelia Hyman, Maxine McLean, Zania Ferguson-Deal, Stacey-Ann Fergus; Nephews: Nigel McKenzie, Sanjay & Delano Smith (Jamaica), Lincoln Henry, Durhan Dorsett; Sisters-in-law: Sonia Williams, Sandra Williams-Dorsett; Brothers-in law: Drexel Dorsett, Rome Bannister, Trevor Hyman, Lloyd & Donald Williams; Other relatives and friends: Ryan & Robyn Saunders, Marvin Clare, Allege Farrington, Alicia & Alvin Knowles, Adrian Wallace, Cohen & Lanique Lightbourn, Kalique King, Keva & Shannon McKinney, Darvin & Darron McKinney, Kelsey Johnson and family, Tennyson, Monita St. Louis, Lamont Ramsey, Ms. Pat and family, Walter Rose, Baron Deal and family, Tasha Dames and family, Madge South and family, Jeffrey & Ruby Gardiner and family, Jamal Davis and family, Sandilands Rehabilitation Hospital, Sean McKenzie, Big Mack, Pumpkin, Tommy, Gino Bowe, Changamari and Adeleya Carey, Trevor Thompson and family, Thomas Small and family, Daniecia Morgan, Alex Fyne and family, Cleo Williams and family, Dario and Sonia Panza, Paula Emmanuel and family, Mario, Ted Forbes, Jullet Strachan and family, Kevin, Rochelle Morris & family, Neil Bryan and family, Wilton and Shellen Grant, Chrishell, Rosemarie, and Junior Wint, Lloyd Williams and family, Glenton Virtue and family, Tenesha Stevens, Kenneth Clarke, Clive Lynch, Lickera Hepburn, Cable Bahamas, Christopher Oliver, and Ajiah Walkine.
Friends may pay their last respects at Demeritte's Funeral Home, Market Street, from 9-5:00 p.m. on Saturday & on Sunday at the church from 11:00 a.m. until service time.