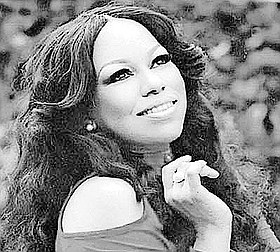 Ronette Sarah Frazer
unknown - unknown
Funeral Service For
Ronette Sarah Frazer, 36
a resident of Wingate Drive, Golden Gates #2, will be held at Bahamas Fellowship Christian Centre, Carmichael Road on Saturday, October 21st, 2017 at 11:00 a.m. Officiating will be Apostle Paul Butler. Interment follows in Woodlawn Gardens, Soldier Road.
Precious memories are cherished by her parents: Robert Sr. and Antionette Frazer; son: Denver Moss; (3) brothers: Robert Jr. (Diane) Frazer, Elder Henry (Gayle) Frazer and Ricardo (Lynn) Frazer; (6) sisters: Judy (Gary) Grant, Louise (David) Knowles, Garnell (Willard) Cartwright, Janet Miller, Nicola Stuart and Lisa Kemp, pre-deceased by grandparents: Lenora (Lenny) Dames, Rev'd Dr. Prince Hepburn Sr., Sarah & John Frazer; (16) nieces: Tameka, Tramaine, Arnesha, Avanique, Davina, Sarah, Nikita, Janique, Antonia, Wilthea, Shanique, Monica, Shekinah, Novalecia, Tashae and Laelle; (10) nephews: Tamal, TerranceJr, Trey, Adonis, Dashane, Edward Jr. Lavardo Jr. Sabastain, Marlon, Demecko and Shawn; (6) Uncles: Anthony Pinder, Livingston (Claire) Hepburn, Prince (Lashan) Hepburn, Herley "Hector" Hepburn, Kenneth (Geisha) Tracey, Peter Tracey; Aunts: Mary(Minister Keith) Davis, Minister Dr. Sonia Marshall, Jacqueline Hepburn, Betty (Stephen) Rolle, Cheressa (Patrick) Roach & Rev. Shelia Tracey, pre-deceased Shelia Hepburn; Grand Uncles: Wilmore Dames & His Children, Harry Glinton & His Children; Grand Aunts: Catherine "Isabella" Johnson & Her Children, Cessarina "Cess" Francis & Her Children, Yvonne Johnson & Her Children, Sylvia Rolle & Her Children, Andrea (Deacon Arlington) Moss & Their Children, Verona Bastian & Her Children, Betty & Marina Dames & Their Children; Cousins: Anthony & Ryan Pinder, Percy, Bruce, Chester, & Jimmy Darville, Shirley, Brenda, Stephanie & Dorell & Family, Ian (Dr. Juliette) Hepburn, Princess, Lamer, Elijah & Kayla Hepburn, RN Lovella (Tyrone) Paul, Kaydell & De'Anglo Hepburn, Khadijah (Rinaldo) Johnson, Corey Davis, Lashan (Omar) McKenzie, Latoya (Stephen) Rolle, Romeo Major, Annosh (Trevor) Sweeting, Charmaine & Herley Hepburn, Antionette Higgs, Hector Balfour, Sara Bain, Chantelle Bowen, Michelle Reynolds, Jacqueline Hepburn & Melvin Hope, Anastacia & Silvina Hepburn, Kelly Gibson, Gabriella Tracey, Petischa & Petra Tracey, Patricka & Pateko Roach, Dr. Joanne (Rev'd. Dr. Ivan) Butler, pre-deceased Tara Hepburn, and other Cousins, too numerous to mention; Other Relatives and Friends: Apostle Paul and Elder Maxine Butler and the Family of Bahamas Christian Fellowship Centre, Arthur&Edna Albury & Family, Allan Lightboure & Family, Carolyn Roberts & Family, Nicole &Bethsheba& Family, Paula, Icely, Janet, Barbara, Theodora, Marvin, Thelma, & The Entire Bethel Family, Rudell Capron, Canice Taylor-Pierre and Decoda Seifert, Shakeitha Dean, Tristen Gaines, Laguinta, Mrs. Maudeline Hanna Cooper, Shelby Brice, Lauralee Forbes, Tara Rolle, Petrona Brown, Mary Moss & Family, Denver Moss Sr. & Family, Lindsey Rolle & Family, Ms. Shelia Sands, & Family, Ms. Albertha Lewis & Family, Rashad Martin & Family, Mr. Raphael Whyms,David Allen & Josephine Forbes & Family, Gelize Ferguson & Family, The Children of the Late Maureen Miller, Trevor Jr.& Morgan Graham & Family, Sonia Duvalier, Sophia O'Brien, Candia & Crystal Moss, Charlene Stubbs, Valachi Theophilus, Tenielle Welch, Wilma Dames, William Dames& Family, Mr. & Mrs. William McPherson Christie, Bishop Simeon & Minister Linda Hall, Rev'd Trajean & Minister Shelly Jadorette & New Covenant Baptist Church Family, Rev'd Dr. Vaughn & Dr. Wendy Cash & Evangelistic Temple Family, Minister Reinhard & Zelda Pearson, Gloria Brown & Family, Mildred Hanna & Family, Rudolph Pratt Family, Mr. &Mrs. Cindy McPhee & Family, Mrs. Curry & Family, Mr. & Mrs. Cyril Johnson, Mr. & Mrs. Norris Williams, Mrs. Hazel Cunningham & The Entire Windgate Drive Family, Mr. & Mrs. Adrian Laroda & Family, Mavis Johnson & Family, Sidney & Laroda Rolle, Louise Grant & Family, Shirley Curling & Family, Hilda Outten & Family,Alice Hunter & Family, Catherine Darville & Family, Dr. Joan Carey & Family, Geralene Lightbourn & Family, Paula Johnson & Family, Tevin Lewis, Roberto Lewis & Family, Jermaine Stubbs, Jameko Moxey, Travis Ferguson, Philip Cartwright, Bishop Anthony & Lula Campbell, Dolores Humes & Family, Beatrice Heastie & Family, Geneva Thorton, Elaine Butler & Family, Deidre Francis, Eulean, Winfield & Wesley Johnson, Olive Neely, Mizpah Rolle, Dorothy Williams, Lillis & Letesha Sweeting, Donna Demeritte, David Armbrister & Family, Ruthmae King, Merlene Romer, Maebree Johnson, Nina Philipps & Family, Mr. & Mrs. George Adderley & Family, Deneria Butler, Allan King & Hope Academy Family, St Anne's High School Class of 1999, Melvin, Leila, Vickie, Rose, Gloria, Mildred, Maggie, Iva, Audrey & The Entire Armbrister Family, Mrs. Doris Smith & Family, The Hon. Marvin Dames, Member of Parliament for Mount Moriah Constituency & Minister of National Security, The Hon. Desmond Bannister, Member of Parliament for Carmichael Constituency & Minister of Public Works, The Hon. Shanendor Cartwright, Member of Parliament for St Barnabas Constituency, Solomon's Super Center & AML Food Family, Dr. Duvaughn Curling, Dr. Theodore Turnquest & The Staff of The Oncology Consultants, Princess Margaret Hospital Accident & Emergency Staff, Female Surgical Ward # 1 Staff, The Oncology Clinic Staff, Nurse Rev'd Charlene McPhee, Mrs. Andrea Sweeting & The Sister Sister Support Team, Purity Outlet Staff, The Staff of Cartwright's Seafood, The Staff of Bahamasair, Havana Tours Staff, The Curry, The Frazer, The Dames, The Hepburn, The Davis Families & The Family of Demeritte Funeral Home.
In lieu of flowers, donations can be made to Ronette Frazer's Medical Expense Fund at Royal Bank of Canada, Main Branch, Account # 7449234. Please make all cheques payable to Sonia Marshall. Please include your name, so that the Family can acknowledge your love gift.
Friends may pay their last respects at Demeritte's Funeral Home, Market Street, from 12-6:00 p.m. on Friday & on Saturday at the church from 10:00 a.m. until service time.