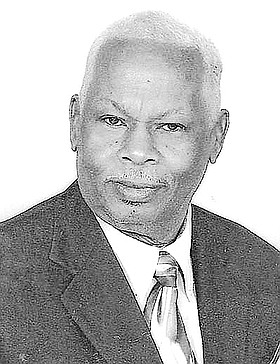 Joseph Knowles
unknown - unknown

Funeral Service For
Joseph Knowles, 72
of Christie Avenue will be held on Saturday, October 21st, 2017 at Kemp Road Ministries, Kemp Road at 11:00a.m. Officiating will be Pastor Ivan F. Butler, assisted by other ministers of the gospel. Interment will follow in Ebenezer Cemetery, Shirley Street.
Left to cherish his fond memories are his wife of 44 years, Hazel Knowles; Four Children and their spouses: Jethro Knowles (Patsy), Dwight Knowles (Tracey), Vandamae Rolle (Herb), and Jennifer Miller (Pedro); Three sisters: Winifred Allen, Donnamae Saunders, and Vernencha Nesbitt; Two Brothers-in-law: Robert Allen and Edward Rolle; Three Sisters-in-law: Ennah, Peolda and Ada Rolle; Seven Grandchildren: Britney Curtis, David, Julienne, Jenae, Brandon, and Brianna Knowles, and Barronique Missick; Seven Nephews: Robert Knowles Jr., Jermaine and Alpachino Allen, Lincoln and Stanley Collins, Albert Nesbitt and Austin Saunders Jr.; Five Nieces: Anishka Rolle, Princess Allen, Theresa Elliott, Julie Walker and Annette Nesbitt; Adopted Sons: Donovan Lightbourne, Emile Sweeting (Rev), Javin Cash, Orville Mott, Deangelo Conliffe (Biggs), Lincoln Hercules, and Alexander Charles; Other relatives including: Dwayne and Link Finley; Keith Finley & Family; Rena Cargill & Family; Constance, Dawnelle, Lorraine, and Eleanor Conliffe; Louie, Bob, Ali and Roy Adams; Florinda Stubbs & Family; Brenda Lamb & Family; Ulrich Fox & Family; Carrie Fox & Family; Colin Fox & Family; Beryl Edgecombe & Family; Rodwell Knowles & Family; Barbara Romer & Family; Berthamae Thompson & Family; McAllen Knowles & Family; Sandra Knowles & Family; Tyrone and Deidre Perpall; Angela Achara; Katie Warren; Daniel Knowles; David Knowles & Family; Lilian Knowles & Family; Dorothy Knowles & Family; Gibson Family; Ervin Knowles & Family; Stephen O. Symonette & Family; John & Hubert Chipman & Family; Morley, Beckford, Turnquest, Burrows, Taylor, Dean and Miller Families, Elsie McKenzie; Betty Johnson, Charles Johnson & Family, Fairlyn Smith & Family, Rosalie Wright & Family, Annabelle Gibson, Nigel Rolle & Family, Hervis, Retta, Doralyn, Fairlyn and Loranna Rolle, Naomi Curtis & Family, Mildred Darville & Family, Benjamin McKenzie, Bishop Salathial Rolle & Family, Rev. Douglas Rolle & Family, Garnet Rolle, Laverne Rolle & Family, Leotha Romer & Family, Shirley Williams & Family, Sandra Mortimer & Family, Annismae Sands & Family, Virgil Bowe & Family, Nashon Rolle, Rev. Dr. Ivan Ford Butler Jr. & Family, Otello Greene & Family, Christie Avenue Family, Kemp Road Family, Kemp Road Ministry Family, Chapel On The Hill Family, Taxi Cab Family, Deloitte Family, and Backyard Boyz Family.
Relatives and friends may pay their last respect at Evergreen Mortuary, Collins Avenue & 5th Terrace, Centreville on Friday from 10:00a.m. – 6:00p.m. and again on Saturday at the Church from 10:00a.m. until service time.