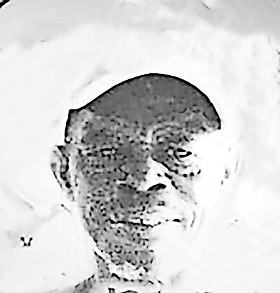 Herbert "Buck" Rolle
unknown - unknown
Funeral Service For
Herbert "Buck" Rolle, 66

a resident of Windsor Lane & formerly of Mangrove Cay, Andros, will be held at Victory Temple Church of God, Hospital Lane, on Saturday, October 21, 2017 at 1:00 p.m. Officiating will be Apostle Henry Higgins, assisted by Pastor Makheba Rolle & Elder Alice Cox. Interment follows in Southern Cemetery, Cowpen & Spikenard Roads.
Left to cherish his memories are his children: Nyoka, Delgardo, Lionel, Demeatress and Sherise Rolle; grandchildren: Kendronette, Kenisha, Robin and Robert Cartwright, Destiny Nyresha, Gregory, Verance, Anton, Terrecka, Oniel, Oneyo, Makayla, Lavita, Durico, Delgardo Jr., Lamar, Malik and Brittany Rolle; great grand children: Brooklyn, Robinique, Ria and Bradford Jr.; brothers: Lionel and Nathaniel Rolle; uncle: Samuel Miller of Florida; sisters-in-law: Gelita Rolle, Kelly Rolle, Carolyn Armbrister, Patricia Jones, Beryl Rolle and Lenamae Armbrister; brother-in-law: Hariam Moss; nieces: Lisa, Georgette, Viola, Sabrina, Lillian, April, Joy, Melissa, Carmel, Sasha, Anna, Beth, Elizabeth, Lakeira, Deseree, Olivia and Gabriel Brown; nephews: Cecil, Noel, Troy, Rufus Jr., Harcourt, Demetrius, Hariam Jr., Dylan, Godfrey, Gary and Ezra; special friend & relatives: Olga, Jean, Jackie, Shenell, Alexander, Clarance Finlayson and family, Davis family, McPhee family, Andrea Moncur and family, Marvin Austin, Arnold Griffin, Arlington Sweeting, Mangrove Cay community, Perkins and Stella Green.
Friends may pay their last respects at Demeritte's funeral Home, Market Street, from 12-6:00 p.m. on Friday & on Saturday at the church from 12:00 p.m. until service time.