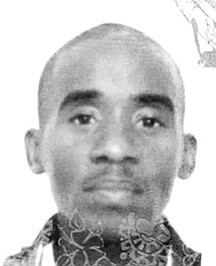 RONALD FREDRICK TINKER, JR
unknown - unknown
Funeral Service for MR. RONALD FREDRICK TINKER, JR. age 46 years of #90 West Street will be held on Friday, May 27th, 2016 at 10:0am at St. Francis Xavier Cathedral. Officiating will be Father Glen Nixon. Interment will be made in the Catholic Cemetery, Tyler Street.
Left to cherish and mourn his memories are his Wife: Thalia Bravow-Tinker Daughter: Tiana
Father: Ronald Tinker, Sr.
Step mother: Lilymae Tinker
Step daughter: Tori-Ann Bootle
Mother-in-law: Mrs. Beverley Holmes
Father-in-law: Mr. Roy Holmes
Sisters: Mariska Tinker, Vanessa Tinker-Rolle, Ronette Tinker, and Corporal 3257 Lakeria Williams
Brothers: Renaldo Tinker, Onyio Williams and Lamont Forbes
Aunts: Deidre T. Tinker-Scavella and Evangelist Major
Nieces: Terrakotta and Jacatta Sands, Alicia, Alena and Alesha McNeil, Daniella and Gabriella Johnson and Omyia Williams
Nephews: Brentlyon Dazshain Sands and Leroy Rolle, Jr.
Sisters-in-law: Shenecia, Sintra and Sushann Holmes
Brother-in-law: Daron Williams
Cousins: Carver Jr, Dashino and Delano Wilson, Adrian Bethel, Owen White, Robert Scavella, Andymore Saunders, Anastacia & Stephen Johnson, Jansen & Family, Van and Dyke & Family of California; Julian and Terrel Taylor, Diane Taylor, Riche Deleveaux, Denise and Dwayne Dorsette & Family, Witchell and Shantell Wilson, Mrs. Kathrina Butler & Family, Mrs. Veronica Rolle-Williams & Family, Karen Curtis & Family, Athena Sands & Family, Mr. Jason Brown & Family, Ms. Emily Ferguson & Family of Freeport, Mr. Kirk Williams, Sandra Seymour & Family, Ms. Marsha Walkes & Family, Mrs. Vanria Haynes-Murray & Family of Miami, Fla; Sally Hutchinson & Family, The Ellis Family, Descendants of Rev. Joshua Tinker of Mastic Point Andros, The West Street community.
Viewing will be held at Clarke's Funeral Home #41 Tonique Williams-Darling Highway on Thursday, May 26th from 11:00am to 5:30pm and on Friday from 9:00am at the church until service time.