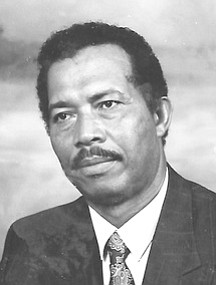 O'Neil Wilmington Hanna
unknown - unknown
Retired Chief Immigration Officer O'Neil Wilmington Hanna, age 81 years, a resident of West Bay Street and formerly of Pompey Bay, Acklins, died at his residence on Friday, May 20th, 2016.
He is survived by his wife: Viola Hanna; three (3) daughters: Charmaine Smith, Millicent Darville and Tony Jessop; three (3) sons: Dalton, Frederick and O'Neil Hanna; nine (9) grandchildren; one (1) great grandson: one (1) sister: Claudette Young; numerous nieces, nephews, and a host of other relatives and friends.
Funeral arrangements will be announced at a later date.