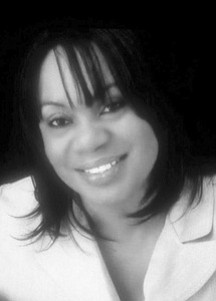 Mildred Leeanna Woods-Bootle
unknown - unknown
Funeral Service for the late Mildred Leeanna Woods-Bootle age 49 years of Murphy Town, Abaco will be held on Sunday, May 29th, 2016 at 11:00 am at Marsh Harbour Seventh-Day Adventist Church, Marsh Harbour, Abaco. Officiating will be Pastor Andrew Burrows and Pastor Leonardo Rahming. Interment will follow in Murphy Town Public Cemetery, Abaco.
Left to cherish her memories are Her fiancé: Leroy Carey; Son: Hilly Bootle, Step son: Lavargo Bootle; Mother: Iva Duncombe Step Father: Lofton Duncombe Step Mother: Viola Woods Adopted Daughter Dadria Moss Siblings: Wayne Swain, Isaiah Wright, John Dawkins, Lester and Vera Mae Archer, Theresa Woods-Gardiner, Livingston Woods, Sylvia Green, Jane Albury Step Sister: Molly Davis and Family Aunts Genie Albury and Family, Nerva Reckley and Family, Ronaka Swain and Family, Maxine Kemp, Tasha McKenzie, Corine, Seilta, Nilda Uncles Cedric, Nigel, Brutum, Dan, Simeon Minnis, Lawrence Woods, Joy, Sawyer Brother-in-Laws: Abraham Green, Emitte, Rodney, Lester, Johnathan, Rocklyn Bootle, Basil McKinney, Charles Bodie Sister-in-Laws: Carla Wright, Natasha, Ernestine, Raquel, Racquel, Sandy Bootle, Minalee Bodie, Keva McKinney, Nieces: Nevaeh, Tania, Karen, LaShay, Phinex, Lavinia, Lavette, Litisha, Deandra, Lynique, Ashley, Lameisha, Lameka, Jackie, Anishka, Doreka, Crystal, Emily, Lawanda, LaToya, Loretta, Lasonia, Nasasha, Emmanique, Azarial, Alexis, Denise, Kelia, Basha, Kendra, Kaitlyn, Richia, India, Nena, Davia, Samantha, Sophia, Jonna, Kendra, Cheynea, Chandi, Chyanne, Nephews: Taron, Alexander, Mark, Daniel, Chance, Tayshaun, Raheem, Shakeem, Terrell, Livingston Jr, Steven Jr, Lamonte, Alvin, Ryan, Nathan, Marvin, Rodney Jr, Shavez, Shaquille, Don, Durell, Johnathan Jr, DeCarlo, Rocklyn Jr, Ewan, Timothy, Cruz Grandniece and Grandnephews: Jeremiah, Deshann, Vaniesha, Savannah, Nevaeh, Taliah, Jadyn, Nevonne, Ashtin, Creshell, Jahshanique, Kierra, Keishawn, Avtrayo, Ashton, Tammy, Timothy Jr, Tameko, Paris, Ewayne, Lynario, Gaynia, Bella, Nathan Jr, Faith, Gaysha, Tianna, Denise, Tayshawn, Makaya, Tario, Kianna, Lynden Jr, Jonnajah, Don Jr, Lavae God Children Quinshikka McKinney and Duran Curry God Mother Ulamae Gomez Grand Mother Mary Swain, Carol Ann Lowe Good Friends Ruth Davis, Pricilla Dawkins, Sandra Saunders, Nicole Scott, Mary Newbold, Nora, Jessie Curry, Heather Lowe Other Family and Friends Heather and Family, Ada Deveaux and Family, The Swain Family, The Parker Family, The Davis Family, The Simms Family, The Sands Family, The Duncombe Family, The Dawkins Family, The Reckely Family, The Dean Family, The Marsh Harbour S.D.A Church, Pastor Hugh & Olga Roach And To The Community Of Murphy Town, Abaco Bahamas and others too numerous to mention.
Viewing will be held in the Serenity Suite at Restview Memorial Mortuary and Crematorium Ltd., Queens Highway, Marsh Harbour, Abaco on Saturday from 10:00 am to 6:00 pm and at Marsh Harbour Seventh-Day Adventist Church, Marsh Harbour, Abaco on Sunday from 9:30 am until service time.