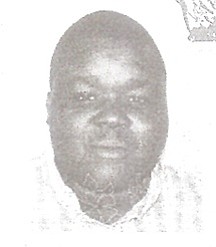 Marcos Ambrister
unknown - unknown
Funeral service for
Marcos Ambrister, 27
a resident of Flamingo Gardens, will be held at One Way Holiness Church, Rupert Dean Lane, on Saturday 28th May, 2016 at 11:00 a.m.  Officiating will be Pastor Troy Mott, assisted by other Ministers of the Gospel. Interment follows in Southern Cemetery, Cowpen & Spikenard Roads.
Left to cherish his memories are his: Parents: Edison and Debra Mackey Brothers: Thomas & Marcos Ambrister Jr., Edison Jr. & James Mackey Sisters: Kelresser Clarke, Angel, Ambrister, Lydia and Rebekah Mackey Nephews: Urie & Uriah Clarke Stepmother: Chickita Ambrister Uncles: Sherman Moultries, Deon & Leon Morris, Princes Sr. Oral Sr., Steven, and Chistopher Mackey, Fabrian, Juan, Deon, Stephen Ambrister, John Morrah, Perry Wilson, Everette Bastian, Oral Hinsey, John Marshall, Cordell Riley, Charles, Neville Sr & Vardo Laverne Morris, Fritzer Bellot, Chris Love, and Randolpn Bethel. Aunts: Diane Love, Indianna Bethel, Sybrina Bellot, Nurse Brendamae Wilson, Merald Joseph, Michelle Hinsey, Rena Marshall, Shantell Riley, Tanya, Kiesha & Allison Morris, Barbarlyn, Monette & Betty Mackey, Evette Ambrister, Jackie Douglas, Linda Carter, Thersa, Teressa and Janae Ambrister, Michelle Rosslyn McNeil, Marina, Helena Rosemary, and Kathlyn Morris Grandmothers: Veronica Moultrie, Rev. Rosslyn Speights, Baula Morris, Phyllis Ambrister and Inez Mackey(deceased) Grandfathers: Neville Morris, Thomas Ambrister, Gordon Speights and Bishop Wilfred Mackey (deceased) Grand Aunts: Evanglist Rachel Mackey, Adrianna Lowe, Euphemia Cartwright, Valerie Strachan, Zethamae, Idamae, Stephanie and Emma Smith, Lilan and Brenda Smith, Norma Coleman, Delena Taylor, Paula Knight and Vangy Rolle, Grand Uncles: Charles Moultrie, Paul Smith, Edwin Cartwright, Rodney Strachan, Darell Vincent and Sanday Keith.
A host of other relatives and friends including: Terrance & Kellie Hanna & family, Ingeica Louise & Family, Nurse Brown & family, Zebulon & Travis Hanna, Rashawn Moss, Antonio Tucker, Pastor Troy Mott & Evangelist Jacqueline Mott, Diocesan Bishop Ellis & Mother Daisy Farrington, One Way Holiness Church family. Pastor Steven and Marie Adderley, BARC Community Church family, Bishop Lawrence & Reverend Macarla Rolle, International Deliverance Praying Ministries. Male Medical Ward 1 staff members, and R.M Bailey class of 2006.
Friends may pay their last respects at Demeritte's Funeral Home, Market Street, from 12-6:00 p.m. on Friday & on Saturday at the church from 10:00 a.m. until service time.