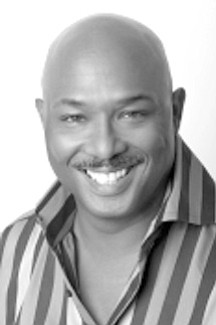 Keith Oliver Dawkins
unknown - unknown
Funeral Service for the Late Keith Oliver Dawkins, aged 50 years of #17 Jerome Avenue, Pyfrom Addition, who died on Saturday, 14th May, 2016, will be held on Saturday, May 28th, 2016, 10:00 a.m. at Greater Bethel Cathedral, Faith United Way. Suffragan Bishop Christopher Minnis will officiate. Interment will follow in Lakeview Memorial Gardens, J.F.K. Drive.
Predeceased by: His brother: Philip Dawkins in 1998 and Father: Suffragan Bishop Karl Dawkins in 2003.
He is survived by his Mother: Mary Dawkins; Brothers: Karl Jr., Clifford and Terry Dawkins; Sisters: Joann Seymour, Linda Rahming, Kimbalean Wallace and Corrine Dawkins-Rahming; In-Laws: Basil Seymour, Verenna Dawkins, Mark Wallace and Tyrone Rahming; Nephews: Philip Jr., Kellin, Clifford Jr., Carlos, Joshua, Adam, Trendon, Marvin, Tavaris, Lamark and Lavon; Nieces: Terann, Sasha, Blair, Phillica, Kelliann, Karla, Terrell, Ava, Portia, Latoya and Terez; Grandnieces and Grandnephews: Angelina, Abbigail, Ashanti, Ashton, Ehryn, Logan, T'shon and Tahj; Aunts: Gloria, Norma, Sarah and Ulean Dawkins and Olive Dawkins-Rolle; Other Family and Friends including: Adrian Archer, Agatha Almace, Alexandria Richardson, Alvin & Nadene Moss, Andrea Cox, Andrea Major, Andrew Aitken Photography, Andy Adderley, Angelica Major, Anthony & Ervine Moxey, Anthony & Natalie Appleyard, Antoinette Russell, Archibald Taylor, Arnette Cooper, Ashley Taylor, Bahamas State Council of Pentecostal Assemblies of The World, Bahamasair, Barry & Carla Sweeting, Betty Cox, Brindisa Major, Bishop Neil & Patrice Ellis, Bishop Randy & Jacqueline Fraser, Bishop Ross & Minister Althea Davis, Bishop Vernal G. & Elder Beverly Clarke, Brian & Paulette Crick, Calvary Bible Church, Cardie & Deon Cox, Cassandra Hanna, Charmaine Burrows, Cheyanne McHardy, Chrissy Love, Christopher Huyler Roberts, Church of God of Prophecy, Clarise Butler, Classy Kids, Clients of Classic Photography & KOD Originals, Clint Watson, Corra Major, Corline Major, Coderro Edgecombe, Craig Adderley, Darnelle Osbourne, Darryl & Andrea Taylor, David & Kelly Knowles, Debbie Newbold, Debbie Oliver, Debbie Pinder, Denise Dawkins, Dennis Dean, Devan Sands, Dewitt Miller, Donna Moxey, Donnette Sands, Dr. Carlos & Loretta Thomas, Dr. Darville, Dr. Francis, Nurses and Staff at Doctor's Hospital, Dr. Johnson, Dr. Nicholas Fox, Dr. Sheena Antoino Collie, Dr. Sheena Wallace, Doctors & Nurses of Holy Cross Hospital in Ft. Lauderdale, Earl & Ava Thompson, Earla Bethel & Danbrad Limited, Eartha Granderson, Eddie & Timolin Thompson, Edith Stalbord, Edison & Darlene Sumner & The Voices of Praise, Eduardo Jimenez, Elaine Cleare, Elder David & Ivy Higgins, Elder Don & Minister Marsha King, Ethel Butler, Facebook Crew & Well Wishers, Father Laish & Joan Boyd, Father Warren & Thelma Rolle, Francis "Tall Boy", Franco & Kim Johnson, Frederick Lightbourne, Freddie and Cassie Major, Gail McKinney, Gigi Miller, Godchildren, Greater Bethel Cathedral, Hajji & Athene Glover, Helena Lightbourne, His Brides & Grooms, Hon. Cynthia "Mother" Pratt, Hope Shelly-Ann, Ivan & Shenique Evans, J & J Seafood, Jacinta & Marci Thompson, Jacqueline Pople-Duncombe, James Dean, Javotte Bethel, Jeremy Saunders, Joan Cooper, Judge Joyann Ferguson Pratt, Kathryn Lightbourne, Kastina Adderley, Katrinka Johnson, Kaye Ward, Keith Sands, Kelsey & Sherryann Major, Kenrear Brown, Kenwood Miller, Kevin & Samita Ferguson, Kim Major, Kinson & Marcia Deleveaux, Lady Marguerite Pindling, Lesley Johnson-Pinder, Leslyn Fountain, Lonette The Barber, Lorraine Taylor, Lynden & Lynette Maycock, Mandarin Spa, Mario Curry, Marsha Saunders, Mary Moss, Matriarch Elder Maria McSweeney, Maurice Rolle, Mavis Moore, Megan Jack, Michael & IrmaLee Larrow, Michael Kemp, Mitch & Kim & Mitchelle Thurston, Mount Tabor Church, Mr. Photo, Nashon Rolle, Nathaniel & Eulease Beneby, Necole Watson, Neville & Marie Evans, Oriel O'Brien, Pastor Arlington & Minister Karen Rahming, Pastor Dolly King, Pastor Kendal Simmons, Pastor Rick Dean, Pastor Suzie Wright, Pastors Ed & Lee Watson, Pastors Patrick & Portia Ferguson, Pastor Randolph & Laverne Curtis, Pastor Timothy & Deanne Johnson, Patricia Davis, Paula Balfe, Pauline McAlpin, Penny Cuffe, Perkins Collie, Philip & Nicole Gray, Philip & Sherry Simon, Photopro Miami Fl, Portia King, Pro Photo Photography & Lab, Pyfrom Addition Community, Rachelle Ferguson, Racquel Dawkins, Renea Burrows, Rev. Delton & Candi Fernander, Rev. Michelle Rolle, Robert & Michelle Sands, Romeo Ferguson Jr., Rory & Keva Adams, Ruth Lightbourne, Ryan Antonio, Sarah Roberts & Delta Crew, Shaback, Sharon Cooper, Shirley & Sanfra Foster, Shirley Rolle, Sidney & Mavis Collie, Sir Franklyn & Lady Sharon Wilson, Sonia L. Tynes, Stephan Rahming, Stephanie Wells, Suffragant Bishop Christopher & Minister Melony Minnis, Template, Terah Sweeting, Tex & Denise Turnquest, The Benebys, The Bevans', The Clarke Family, The Davis', The Farringtons, The Hamiltons of Turks & Caicos, The Ifills, The Lynes', The Legacy Association, The Mackey's, The McCartneys, The Palacious', The Pindlings, The Professional Photographers & Videographers Association, The Rolle Sisters, The Saunders', The Wilsons, Tommy Adams, Trinity City of Praise, Tweens To Teens, US Family & Friends, Val Storr, Vaughn Albury, Veronica Miller, Victoria Beneby, Vincent Cartwright, Wendell & Naomi Lewis, Wendell Cleare, Whitfield Major, Wildflowers, Winsom Kerr, Wynne Dion Berry Sr, The entire Dawkins, Major & Rolle Families along with other relatives and friends. Many more that loved him, and he loved too; Too numerous to list.
Friends may pay their last respects at Bethel Brothers Morticians, #44 Nassau Street on Friday from 10:00 a.m. to 6:00 p.m. and on Saturday at the Cathedral from 9:00 a.m. until service time.