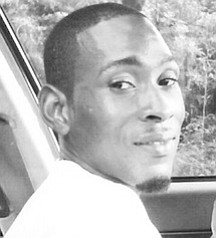 Davano DeCosta
unknown - unknown
Davano DeCosta age 28 years of Joe Farrington Road and formerly of McCollough died at the Princess Margaret Hospital on Wednesday May 18th, 2016.
He is survived by his Parents Dwanye Natasha DeCosta; Children: Davano Jr., Davasha, Zaria and Dantia DeCosta; Sisters: Davina Thompson and Dwanasha DeCosta; Loving Grandmother: Princess Ferguson; Numerous Aunts and Uncles and other relatives and friends who will be listed at a later date.
Funeral Arrangement is being handled by Evergreen Mortuary located Collin Ave. & Fifth Terrace Centreville.