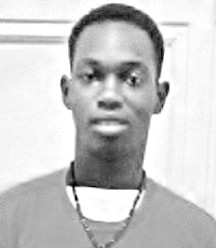 Zhivago Leonardo Pratt, Jr
unknown - unknown
Funeral Service for Zhivago Leonardo Pratt, Jr., age 20 of East Street who died on May 1st, 2016 will be held on Sunday at 10 a.m. at The New Englerston Seventh-day Adventist Church - East Street. Officiating will be Pastor Edward St. Fleur. Interment will follow in the Western Cemetery, Nassau Street.
He is survived by his Mother: Keva Lightbourne; Father: Zhivago Pratt, Sr.; Step-Father: Jeff Fernander; Adopted Mother: Shavon Johnson; Sisters: Kevesha & Tanisha Pratt and Amanda Fernander; Brothers: Shavaro Pratt and Daron & Kenron Fernander; Grandmother: Majorie Forbes; Grandfather: Ken Forbes, Sr.; Great Grandfather: Frank Farrington; Adopted Grandmother: Rebecca McKinney; Aunts: Lisa, Geraldine, Nicole & Vanessa Pratt; Sharrelle Brown, Rosita Smith and Rosita Lightbourne; Uncles: Jerry Pratt, Sr., Francino Smith; Beyetro, Kipling & Otis Lightbourne and Ken Forbes, Jr.; Grand Aunts: Alice Rolle, Andrea Clarke; Patricia Miller of Lowe Sound, Andros; and Patricia Waterman; Grand Uncles: Kirkie & Kendal Lightbourne; Minister Henson Miller, Sr. of Lowe Sound, Andros; Simeon Rolle, Sr., and Franklyn & Leonard Farrington; Numerous Cousins including: Devinque, Devin, Devon, Jerry, Jr., Jarrell, Javon & Luciano Pratt; Triston Armbrister, Paige Ferguson, Elijah Miller, Mirian & Ciras Knowles, Keitra Knowles, Sheryl Smith; Kendal, Jr., Rainbow, Nicholas & Candice Lightbourne; Berenell Poitier, Roshanda Lightbourne; Michelle, Mario & Mikerra Demeritte; Shabreka, Henson, Jr., Omar & Sadenio Miller; Simeon, Jr., Simon & Simone Rolle; Quinea Miller; Charmaine, Derricka, & Derek Clarke, Jr.; Lauren Saunders, Shawn Farrington, Glenda McPhee, Derreck Bethel, Jr.; Leonard, Jr., Marco, Deshawn, Lisa, Sharon, Yolanda, Bichaino, Samantha, Carrington, Antonio Anastacia, Shandeka, Wendy, Valentino, Latoya, Jermaine, Philip, Jr. & Cesily Farrington; Angelica Humes; Reno, Andrea, Daron, Canaan & Alexander Lightbourne; and a host of other Relatives and Friends including: Kendal Smith, Aaron Alexander Wilson, Robyn Darville, Aaron Moss, Iliana Curry, Orill Forbes, Jr., Shavontaye Johnson, Trinity & Troy Bodie; Deangelo Clarke & SMG Construction Family and The Gambier Village Family.
The Family Apologizes For Any Names That Were Missed.
Friends may pay their last respects at East Sunrise Mortuary, Rosetta Street, Palmdale from 10 a.m. to 4 p.m. on Saturday and at the Church from 9 a.m. on Sunday until service time.