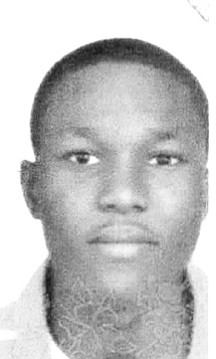 GERARD NESTAN
unknown - unknown
The Parents of MR. GERARD NESTAN announces the death of their Son who died on Friday, May 6th, 2016.
He is survived by his FATHER: Joseph Nestan
MOTHER: Marguerite St. Julian-Nestan
BROTHER: Jermaine Nestan, Johnne Nestan & Sonnel Nestan,
SISTERS: Sandra John-Lewis, Joanne Nestan, Nanouse Nestan, Nadege Nestan & Selina Nestan
AUNT: Angela Nestan & Evangelist Eloise Major
UNCLES: Nophar St. Julian, Seleqe St. Julian & Oryentist St. Julian
Other relatives and friends including Pastor Bernard Madard and the members of the New Emmanuel Baptist church family and the church family of Metropolitan Church of The Nazarene.
Funeral arrangement will be announced at a later date.