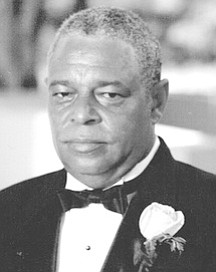 ANTHONY "TONY, UNCA TONY" CHRISTOPHER CHRISTIE
unknown - unknown
Funeral service for the late ANTHONY CHRISTOPHER "TONY" "UNCA TONY" CHRISTIE age 73 years of #23 Windward Road, Imperial Park; who died at his residence on May 10th, 2016, will be held on Saturday, May 21st, 2016 at 10:00 a.m. at Holy Family Parish, Robinson Road. Officiating will be Fr. Kendrick Forbes assisted by Deacon D'arcy Rahming. Interment will follow in Western Cemetery, Nassau Street.
Anthony was pre-deceased by his WIFE: Brenda M.F. Christie (nee Roberts).
Loving memories will forever be engraved in the hearts of his CHILDREN: Anastasia Turnquest, Ana, Anthony, Antoire Christie and Antonia Richards; SON-IN-LAW: Bernard Richards; GRANDCHILDREN: Kathryn Turnquest, Alyssa and Cailin Richards; BROTHERS: Basil, Baron, Francis, Vivian, Tyrone and Shaun Christie; Sisters: Beverly Bethel, Wendy Barnett, Cecilia, Shirley and Agatha Christie; BROTHERS-IN-LAW: Z. Wilshire Bethel, Roy Barnett, Justin Roberts, Mark Roberts; SISTERS-IN-LAW: Trencina Christie, Ruth Christie, Shirley Roberts, Gladys Roberts, Antoinette Coakley and Pamela Roberts; MOTHER-IN-LAW: Hazel M. Roberts; NIECES & FAMILY: Natasha Lopez(Michel), Maria Williams(Kenferd, Eden, Blaise & Harper), Winnifred Taylor, Karen Richardson, Bridgette Musgrove, Shanna Rahming(Samuel) Tanya Paogett(Dwayne), Tina Cambridge(Danah, Amaris, & Gemma), Vechenda Roberts, Glenda(Tevin), Nina Roberts, Bonnie Clark, Monique Symonette(Quinton & Quinton Jr.), Charlann Coakley, Marcia Roberts, Evelyn Christie, Raquel Comrie(Howard, Kyron & Junyiah), Marcia and Francesca Roberts; NEPHEWS & FAMILY: Jason Dodge(Kmchell, Jade & Jodi) Basilio Christie(Anita, Ayden & Aubrey) Vincent Ricardo Christie, Zachary Bethel(Holiday, Zara & Caz), Christon Christie, D'Amato Christie(Odalis and Mercedes), Stanley Christie, Michael Taynore, Jamal Johnson, Shannon, Shawn, Tyroneé, Philip, Biswick and Richardo Christie(Mona), Vincent(Sharlene, Vivette, Vito, Vidaylia, Vashty & Vincent Jr.) Roberts, Vincente(Branly & Vanaeha) Roberts, Bruno, Antonious, Marcellus, Angelo(Angelique), Marvin & Romel Roberts; Other family and friends including: Rosita Christie, Tony Granger and family, Lamar Thompson and family, Anthony Carey and family, Paula and Betty Roberts, Philip Roberts and family, Ranny Turnquest and family, Faye Culmer and family, Rosalee Hanna and family, The Arnette family, Vincent Pratt and family, Lionel Mackey and family, the entire Imperial Park Community, The Christopher`s and the entire Holy Family Church Community, Mark Turnquest and family, Dr. Christine Chin, Dr. Gil Gibson, the Oblates of the St. Benedict Order, Nassau Bahamas Koinonians, Bahamasair Retirees, Nuns of St. Martin`s Convent and others too numerous to mention.
Viewing will be held in the Serenity Suite at Restview Memorial Mortuary and Crematorium Ltd., Robinson and Soldier Roads on Friday from 10:00 am to 6:00 pm and at the church on Saturday from 8:30 am until service time.