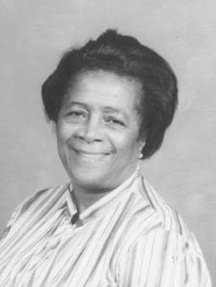 SARAH ANN KNOWLES-GREEN
unknown - unknown
Funeral Services for SARAH ANN KNOWLES-GREEN aged 91 years of Miami Gardens, Florida and formerly of Governor's Harbour, Eleuthera who died on Sunday, May 18th, 2014 will be held on Saturday, May 31st, 2014 at 1:00 pm at Church of God Cathedral, East Street and Lily of the Valley Corner. Officiating will be Rev'd Dr. Moses A. Johnson assisted by Rev'd Sanford Rolle, Sr. Interment will be made in Lakeview Memorial Gardens and Mausoleums, John F. Kennedy Drive and Gladstone Road.
Left to mourn and cherish her memories are her Only Daughter: Shirley Christie; (1) Sister: Annie Sands; (7) Grandchildren and their Spouses: Winnifred Taylor, Philip Richardson, Karen Richardson, Bridgette Musgrove, Shawna & (Samuel) Rahming, Tanya & (Dwayne) Padgett of Cleveland Ohio and Ricardo &(Roseanne) Christie, Mario (Liacarla) Adderley; Great Grandchildren and their Spouses: Deshawn (Sharella) Sturrup , Garvin (Tamika) Clarke, Latisha (Albert) McKenzie, Christonia Taylor, Tamara Johnson, Alexander & Renaldo Rolle, Tyrea Palmer, Taran, Perez & Rashad Richardson, Britney Smith, Dudley Cory (Jay) Shepherd and Blake Carr of Cleveland Ohio, Shawnette Lewis, Davieon & Latario Musgrove, Antonisha & Sarafina Rahming , Zion Christie and Kennedy Adderley; Great Great Grandchildren: Shakara Lewis & Shantavia Garvin Jr. & Travon Clarke and Amber Sturrup, Kylee & Elijah Smith of Cleveland Ohio, and Renard Richardson; Nieces and their Spouses: Patsy Bethel, Brynda Knowles , Sandra (Ted) Sealy, Frederica (Frederick) Swain & Judy Mae (Anthony) Lord of Freeport, Grand Bahama; Janet (Haley) Maycock, Joan Turnquest, Meyucah Bullard, Angela Gay, Shirley, Eleanor, Sharon and Patsy Knowles; Nephews and their Spouses: Aaron "Kiki Jr., Bryan, Valentine "Butch", Geoffrey, Christopher, David, Benjamin, Elisha, Dave, Whitney Knowles, Gary Pinder, Ian (Adeline) Knowles, Frank Glinton of McClean's Town, Arthur Brennen, Pastor Genius Wells and Wellington Knowles. Other Relative includes: Shelia Knowles, Evelyn (Alexander) Sands, Muriel Cooper, Ethel Knowles & Mary Ingraham of Eleuthera, Raynold & Mary Culmer, Jennie Bethel, Margaret Smith, Gladys Longley, Edith McClain and Kathleen Smith of New York, Jannah Khalfani, Lorraine (John) Woodside & Family, John (Gail) Fowler & Family, Patricia Russell, Debra (Thomas) Mueller & family of Texas, Josephine (Lance) Bennons & Family, Wendy Ramsey (Kermit) & Family; Anthony (Deloris) Bullard, Stanley & Leroy Glinton & family of Freeport Grand Bahama, Nurse Eloise Sands-Nicholls, Valencia Saunders & Family and Melanie Bridgewater & Family; Sandra Robinson & Family, Angela Christie & Family and Stephen Brown & Family; Special friends: Henry Goffe, Aldo Clarke, Mr. and Mrs. Ronald Martin, Joseph Adderley, Auntie Louise Young (daughter) of Georgia, Ernest & Marilyn Cambridge, Deacon & Mrs. Effe Haward, Ms. Leola Beluir & family, Laura Page, Friends: Ms. Mary Nixon, Patrick Varence, Dr. Hage, Julio, & Mr. and Mrs. John Alexander of Miami Garden, Florida; Mr. Eleon Rolle, Tangie Bain and family, Tracy Burgess-Nanette & Family of Bermuda; Sonia Willie, Muriel Liz McKenzie, Mathew Mitchell, Carla Seymour, Paulette Ingraham, Lilian Adderley & Family, Eddie & Dale & Diana Thompson & Family, Tyrone Palmer, Philippa Curry, Terry Gordon, Ms. Bell & Family and Hester Kerr & Family and many others too numerous to mention.
Viewing will be held at Clarke's Funeral Home #41 Tonique Williams-Darling Highway on Friday, May 30th, 2014 from 10:00am to 6:00pm and from 12:00 Noon at the church until service time.