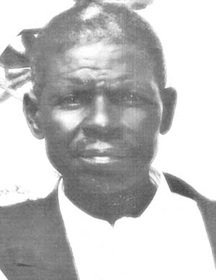 John Wright
unknown - unknown
A Memorial Service for John Wright age 62 of Deek Creek Eleuthera, who died at his residence April 29th, will be held on Saturday 11:00 a.m. at Power House Deliverance Apostolic Global Ministries Market and Fleming Street . Rev. Julius Kemp will officiate.
Cherished memories are held by:
One daughter: Tiffany McPhee
Five sisters: Miriam Gibson, Nathalie Anderson, Alvera and Merlene Munnings and Esther Larrimore
Three brothers: Winton Gibson, Louis Anderson and Hervis Munnings
Twenty-five nieces: Glenda, Shaleen, Charmaine, Carolyn, Bridgette, Annika, Tiffany, Indira, Devan, Shaprecka, Teandra, Casanique, Cossanet ,Kay-Kay, Vanessa, Audriano, Felicia, Shaneko, Shantera, Tiffany Wright, Kaisa, Eloise, Karen, Brenda and Araden Fay McKinney
Twenty-seven nephews: Father Roderick Bain, Alvin Bain, Christopher, Careme, Kevill, Keith, Marcus, Shawn, Tervel, Mark, Lautanna, Valentino, Cardinal, Spencer, Dale, Lavardo, Winton Jr., Ricardo, Keino, Eric, Marvin, Quinton, Jasper, Jamal, Rev. Julius Kemp, Assistant Superintendent Of Police Alpheus Kemp of the Royal Bahamas Police Force and Mikhail
Three aunts: Roslyn Davis, Inez Swann and Paulene Gray
Two uncles: Allen and Cloyd Gibson
One grand-uncle: Charles Taylor of Deep Creek Eleuthera
Three nieces-in-law: Rochelle Stuart, Kenva Colebrooke and Olivia Kemp
Three nephews-in-law: Franklyn Parkins, Jackson Bain and Cedric Storr
Other relatives and friends include: Edith, Roselda, Anthony, Bryan, Franklin, Vnay, Dexter, Michelle, Alexeen, Josephine, Denise, Daniel, Jeffery, Daryn, Evaryn, Morea, James, Margaret, Patrice, Benjamin, Leo, Ricardo, Clyde, Malinda, Edward Jr., Colith, Gregory, Carolyn, Perses, Carlitha and the entire community of Deep Creek Eleuthera.
Funeral arrangements are being handled by COMMONWEALTH FUNERAL HOME.