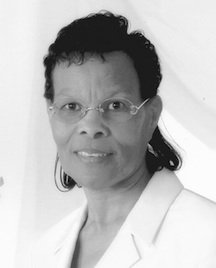 Ernestine Adelle Heastie
unknown - unknown
Ernestine Adelle Heastie of No. 31 Marathon Estates and formerly of Spring Point Acklins died at Doctors Hospital on 20th May, 2014.
Memorial Service will be held: Thursday, 29th May, 2014 – 6:30pm at Centreville Seventh-day Adventist Church, 5th Terrace Centreville. Officiating will be Pastor H. A. Roach assisted by Pastor Barrington Brennen.
Funeral Service will be held: 10:00am on Sunday, 1st June, 2014 at Hillview Seventh-day Adventist Church, Tonique Williams-Darling Highway. Interment will be at Lakeview Gardens. Officiating will be Pastor Leonard A. Johnson, Pastor Barrington Brennen, Pastor Peter Joseph, Pastor H.A. Roach assisted by other Ministers.
Cherished memories are held by Husband: Ernel R. Heastie Sr.; Children: Ernel II (Kim), (Elvira), Judith Heastie, Valderine Heastie (Andrew McKinney), Roscoe (Perry), Daphne Harrison, Sonia Malcolm (Deveraux) and Bernadette Heastie; Sisters: Althea Rolle and Constance Saunders; Queen Hanna; Sisters-In-Law: Ruth Hanna (Atlanta), Cynthia Heastie (California); Uncle: Eldon (Rosena) Heastie & family; Grandchildren: Cordero Heastie, Christopher McKinney, Ryan, Rayne, Ross and Pierrica Heastie, Dayne and Daley Harrison, Richea Heastie, Krystina Lockhart, Raegan Jones. Tiffany, Jennifer and Jason Jones, Sherelle and Shakelle Meddow; Great Grandchildren: Sierra Heastie; Hailey Ellis and Grace McCartney; Nieces: 
Myrtle (Ronald) Munroe & family, Eldena (Cecil) Cartwright & family, Karen (Donvin) Gilbert & family , Donnamae (Kirk) Knowles & family, Helen Heastie, Jeanne Heastie-Duncanson, Barbara (Milton) Cox & family, Ethel Finley & family, Marcia (Jim) Fairfax & family and Shirley Green & family, Catherine, Judy, Shantell, Sophia and Ruby Hanna, Ruthmae Joseph & family, Latesha Clarke & family; Talia Sweeting & family; Nephews: Roy (Aremintha) Hanna & family, Everette (Jane) Hanna & family, Ezra (Marybeth) Hanna & family, Anthony (Brendenique) Rolle & family , Gregory, Derrick, Charles, Arnold, Kevin, Sean and Glenville Hanna & family & Jamal (Glendia) Sweeting & family; Cousins including: Burton Farquharson & family (California), Charles Tynes & family (California), Verlie Cunningham & family.
Other family and friends including: Iris Tynes & family, Elliott Lockhart, Carla Adderley & family, Richard Jones, Christine Jones, Claudine (Alex) Barr & family, Marva Heastie. Verlene Lafleur (Jerome) & family, Juanita Knowles & family, Greta Kemp & family, Greta Meadows & family. Lyn Thompson & family, Delrita Jones. THE CENTREVILLE SEVENTH-DAY ADVENTIST CHURCH FAMILY. Administration & Staff of Atlantic Caribbean Union. Administration, Staff and membership of The South Bahamas Conference of Seventh-day Adventists; Administration, Faculty & Students of: Bahamas Academy of Seventh-day Adventists, College of the Bahamas, L. W. Young Junior High School; Marathon Estates families including: Bursil Wallace & family, Prescola Musgrove & family, Emerson Major & family Emerald Nixon & family, Marjorie Greene & family, Chesley & Lisa Armaly & family, Julian & Ken Major & family, Kerr family, Sweeting family, Smith family; Friends and families of: Spring Point, Acklins, Crooked Island, USA, Heastie, Hanna & Tynes families;


Viewing will be held in the Halcyon Suite at Restview Memorial Mortuary and Crematorium Ltd., Robinson and Soldier Roads on Friday from 10:00am to 6:00pm and at the church on Sunday from 8:30am until service time.