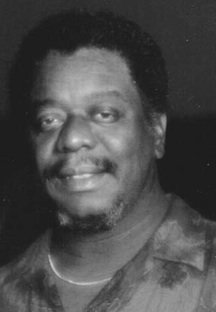 Clevan "Nicky" Nixon
unknown - unknown
Funeral Service for the late Mr. Clevan Nixon affectionately called "Nicky" age 61 years of Orange Drive, Winton Meadows and formerly of Farmer's Hill, Exuma will be held on Saturday May 31st, 2014 at 11:00 am at Christ Church Cathedral, George Street. Officiating will be Dean Patrick Adderley and Fr. Collin Humes assisted by other members of the clergy. Cremation will follow.
Left to cherish his memories are his caring wife of 39 years: Mrs. Romaine Hall-Nixon; Four daughters: Sophia Nixon-Pratt, Georgia Taylor, Jaime Darling, Cherish Nixon; Sons in law: Marcus Taylor, Taneco Darling, Philip Pratt; Adopted son: Tavaris Smith; Sister: Cynthia Smith; Sisters in law: Dornette Hall, Novelette Duncombe, Gwendolyn Francis & family, Rilla-Mae Lewin & family, Vashti Pratt; Brothers in law: Alexander Hall, Michael Duncombe, Jeffert Meadows, First Williams, Hartell, Gladstone, Cornell, Easton, Hubert, Vincent, Aslet, & Gilbert Hall; Grandchildren: Philip Jr., Phierse, Ashleigh and Sunday Pratt, Jude Taylor; Great grandchildren: Lyric & Noelle Pratt, Tyion Anderson Jr.; Nieces: Edith Smith, Norah Clarke, Rochelle Davis, Dr. Diana Bannister, Nurse Deborah Smith Watson, Kim Woodside, Shavaughn Smith, Shaniece, Dejah & Neveah Taylor, Naquita Deveaux, Rodesha Smith, Keisha McAlpine, Aneisha Smith, Portia Mortimer, A'kia Rolle, Athenique & Destiny Mortimer, Kryn Smith, Eloise & Matthew Culmer, Daisy Clarke, Emily, Sheva & Norman Rolle, Nicky and Cleon & their families, Terryann & Ricardo Hamilton & family, Alex & Flo Hall, Tanisha Meadows, Jeffernique Meadows, Kaitlyn Meadows, Mi'chel'le & Noleah Duncombe, Tyler Russell, Ryan Turner, Paradise Hall; Nephews: Christopher Curtis, Dave & Kino Smith, Jamiko & Wilfred Smith Jr., Lester & Arthur Rolle and their families, Melford Flowers, Nehemiah Rolle, William Smith & family, David Taylor & David Jr., Travis Romer, Justin Bootle, Jayden Smith, Clifford Storr Jr., Shaquille Burrows, Gladstone Rolle and family of Exuma, Pastor Anthony Flowers and Minister Sharon Flowers and family, Alexander Hall Jr., Jeffert Meadows Jr., Devon Meadows, Cameron Turner; Cousins: Rev. Hilbert and Evangelist Victoria Flowers, Christine Flowers and family, Lou & Hannah Brice and family, Sarah Flowers, Reginald Smith and family, Victoria & Michelle Grant, Amorae Delany; A host of other relatives and friends: Gary Turner and Family, Doreen Meadows, Christian Palmer, Doris Hanna and family, Keith, Troy & Dr. K'troya Oliver, Minister Eulie Thompson, Patrishka Duncombe & family, Chauncy Adderley & the Simmons Family, Mrs. Joyce Williams and family, Charlotta Rahming and family, Hugh & Primrose Chase and family, Dr. Glen and Nurse Carolyn Beneby & family, James & Deborah Bingham of Ft. Pierce FL. Daniel & Romain Taylor & family, Godfrey & Janette Darling & family, Georgio & Kaylisa Walkes, Andrea Hanna & family, Sean & Nicolasena Carter and Family, Zelpha & Mae Davis, Fr. Kirkley and Celpha Sands, Michael & Stella Pinder & family, Peter and Margret Carey, Marvin & Monique Lockhart, Richard Uriaz & family, Ronald Clarke, Dr. Harold & Mrs. Monera Munnings and family, Mrs. Erica Rolle, Mrs. Marina Pople Trotman & family, Dr. Elizabeth Darville, Justice Neville Smith, Gladys & Glenda Roberts and family, Mr. Robert Hall, Kenneth & Loraine Clarke, Cloretha Wilson & family, Mrs. Mavis Darling- Hill, Tanya & Tatiana, Nurse Munroe, Mrs. Arlene Major, St. Anne's School, Hon. V. Alfred Gray, Rt. Rev. Bishop Laish & Mrs. Joann Boyd, Fr. Collin Humes and the Christ Church Cathedral Family, Pastor Jay & Mrs. Euphemia Simms and Christian Life Church Family, Bishop Ross Davis, Nassau Airport Development Company, Bahamasair, BWSC/BEC Power Station Clifton Pier, RIU, Ministry of Works, Dr. Collin Bullard, Dr. Eugene Gray, Dr. Don Major, Dr. James and the nurses of Princess Margaret Hospital Northern Admission and a host of other relatives and friends too numerous to mention.
Family requested that all persons attending the funeral service to wear bright colors.
In lieu of flowers, donations may be made to First Caribbean Bank account # 6460197 to assist with medical expenses.
Viewing will be held in the Celestial Suite at Restview Memorial Mortuary and Crematorium Ltd., Robinson and Soldier Roads on Friday from 10:00am to 6:00pm and at the church on Saturday from 9:30am until service time.