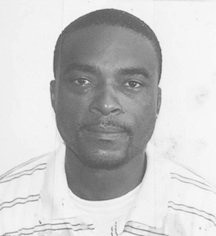 FREDERICK VICTOR DAMES
unknown - unknown
FREDERICK VICTOR DAMES age 42 years died on Sunday, May 18th, 2014.
He is survived by his Mother: Geneva Dames;
Children: Freddie Dames, Fredron Dames and Makia Dames;
Brothers: Anthony Dames of Freeport, Grand Bahama; Hansel Dames, ASP Dennis Dames, Stephen Dames, Prince Dames, Glen Dames, Terran Dames of Dallas Fort Worth, Texas, Ricardo Dames and Douglas Dames
Sisters: Karen Dames-DeCosta, Althea Dames-Jones, Jillian Dames-Sands, Gretal
Dames-Ford, Tanya Dames, Brittany Dames, Geraldine Dames-Miller and Lorna Dames
Brothers-in-law: Alfred DeCosta, Nathan Jones, Hugo Sands and John Ford
Sisters-in-laws: Sherilyn Dames, Stacy Dames and Corleen Dames
Aunts: Rowena Gibson, Agnes Taylor, Christina Adderley, Charlotte Smith, Idella Adderley, Alfreda Pratt, Carol Pratt, Margaret Pratt, Glendina Pratt all of Burnt Ground Long Island, Marion Pratt of Ft. Lauderdale, Fredericka Ewing and Carol Pratt of Georgia, USA.
Uncles: Thomas Pratt, David Pratt, Maxwell Adderley, Rubin Gibson, Lernix Taylor,
James Smith, Ezekiel Adderley, William Ewing and Samuel Pratt of Georgia, USA.
Funeral arrangements will be announced at a later date.