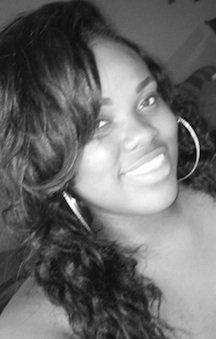 Rischanda "Shannie" Miller
unknown - unknown
Funeral Service for the late Rischanda "Shannie" Miller age 23 years of McKinney Drive will be held on Saturday at Pentecostal Church of Faith in God, Montell Heights at 11:00a.m. Officiating will be Pastor. Dean Wells, assisted by other ministers of the gospel. Interment will follow in Lakeview Memorial Garden, J. F. Kennedy Drive.
She is survived by her Mother: Florinda Robins; Sisters: Latoya Daxon and Rickell Miller; Brothers: Ricardo and Laron Miller; Grandmother: Flora Robins ; Nephews: Javar Miller, Trent King and Kaden Miller; Brother-in-law: Lavaughn Bailou; Sister-in-law: Shenique Rahming; God Mother: Karen Bastian; Aunts: Terriceta, Sandra and Althea Robins, Genevieve Wells
and Vanessa Eden; uncles: Gregory, Huel, Donald and Leroy Robins, Elton Eden, Dwayne Miller, Pastor Dean Wells and Cedric Brown ;Cousins: Elkino and Latonia Brown, Cleo, Gregory Jr., Kimberly, Elroy, Theo, Dominique Robins, Malisa, Keith Coakley, Deniro and DeAngelo Wells, Makhal ,Robins, Donnia Robins, Elton Jr. Shetara, Whitney and Alexander Eden, Dorinda, Kephia,Eloise and Marthony Robins, Lakeisha Robins, Thomas and Tomal Bowe, Dion and Nikki Roberts, Valderez Miller; Numerous Relatives and Friends including: Deaconess Helen Miller and family, Clarabell Dawkins and family, Rhoda Rodriguez and family, Eunice Deveaux and family, Premeletha Johnson and family, Remalia Williams and family, Felix Beneby and family, Eugene Beneby ,Brian Whymn and family, Jacqueline Lotmore and family, Rosemary Mcphee and family, Class 09 G.H.S, Min. Donna Huyler and family, IslandLuck family, Cost Rite and Solomon's family , Socia Bank Bay Street, Nicole Woodside and family, Nathle Bullard, Samantha Love, Daxon's family, Samantha Deaveux and family, Sade Miller and family, Raquel Pinder and family, Pentecostal Church of Faith In God family, Lavaughn Bailou and family, Shenique Rahming and family, Royal Bahamas Defense Force, Patuel Hart, Adrian Fox, Sebas Bastian, Dana Burrows, Sherry Glenton, KendelSmith, Avernel Ramsey, Ann Balfour, Shelia Mackey, Natalia Brown, Jaynell Evan and family Glendia Leadon and family, 
 Special Thanks: Dr. Colebrook and Dr. Humes, nursing staff Female Medical of the Princess Margaret Hospital nurse coakley and Head Nutritionist Ms. Rosie Foulkes; and others too numerous to mention.
Relatives and friends may pay their last respect at Evergreen Mortuary located on Collins Ave & 5th Terrace on Friday from 10:00a.m. to 6:00p.m. and again at the church on Saturday from 10:00a.m. until service time.