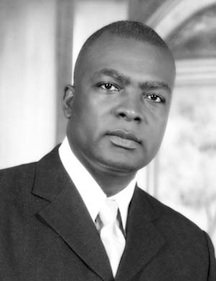 Jonnilee Lewis Sr
unknown - unknown
Funeral service for
Jonnilee Lewis Sr., 48
a resident of #184 St. Andrew's Beach Estates & formerly of Nicholl's Town, Andros, will be held at Salem Union Baptist Church, Taylor Street, on Saturday 24th May, 2014 at 10:00 a.m. Officiating will be Rev. Warren Anderson & other Ministers. Interment follows in Lakeview Memorial Gardens, JFK Drive.
Leaving behid to cherishhis life and precious memories are his Wife: Kendra Lewis Two Children: Jonnilee Lewis Jr., Kenya Lewis; Parents: Joel and Doreen Lewis; Mother-In-Law: Rozelda Humes; Five Brothers and Two Sisters: Joel Ricardo, Delroy, Dr. Kirk, Jamaal Lewis, Jason, Aretha and Anita; Aunts and Uncles: Inez Bowleg, Jacqueline Jadotte, Velma Forbes, Rettamae Lewis, Mary Lewis, Idel Russell, Jessica Barr, Glenroy Oliver, Manasseh, Barr, Llyod Russell, Shelton Barr; Sister-In-Laws: Lynette Lewis, Lyndale Lewis, Phyllis Lewis, Allison Lewis, Shaunille Oembler, Heather Gibbs, Kimley Saunders, Mona Gibbs, Rose Gibbs, Tonya Gibbs, Deborah Gibbs; Brother-In-Laws: Wayne Gibbs, Randall Gibbs, Ryan Gibbs, Herbert Oembler, Jason Saunders; Nieces and Nephews: Delwyn, Joel Jr. Kirk Jr. Jason Jr. Kerstie, Jodi, Nia, Savannah, Sanyah, Valentino, Chiquita, Shirfari, Tabori, Tiffany, Alexandria, Ashley, Najai, Je'Vaughn, Je'Nae, Rhandi, Rhaniska, Vinard, Vashti, Vinise, Joshua; his Spiritual parents: The Rt. Rev. Laish and Joan Boyd; Numerous Other Relatives and Friends Including: Senator Keith Bell & Family, Tyrell & Family, Marion Marshall, Nadine, Cheryl, Shelly, Troy, Arlington, Kevin, Marcus, Shasta, Antoinne, Lenford, Masseline, Shonelle, Holland, Lauren, Shelton Jr., Laten, Nick, Wesley, Lawrence, W/CPL Kelda Russell, Josephine, Romona, Willie, Johnny, Nardo, Aretha, Anita, Christine, Chris, Cynthia, Ronnie, Elvis, Janice, Drexel, Gwen, Stacy, Vado, Odessa, Paul, Sammy, Hosea, Nina, Sacha, Deidra, Lazandar, Cuban, Anderson, Stafford, Ryan, Serano, Vaughn, Nicolus, Ian, Tony, Janet, James, Peaches, Glen Jr., Kenrick, Nicki, Santisha, Marsha, Tiffany, Glendina, Glenderia, Marvin, Angelo, Cameron, Elouise, Dianne, Val, Pravanti, Ruby Fox, Sharon Sturrup & Family, Joey Maycock & Family, Kayla Sturrup & Family, Management & Staff at Royal Bank of Canada and Finco, Management & Staff at John Bull & Gucci, Doctors & Staff at Cleveland Clinic Hospital, Dr. John Lunn & Staff, Dr. Nicholas Fox & Staff, Doctors & Staff at Doctors Hospital, Doctors & Staff at Elizabeth Estates Clinic, Philip Gray & Family, Carolyn Carey & Family, Vernon Collie & Family, Godfrey Arthur & Family, Sidney Fox & Family, Inspector James Miller & Family, Dominic Fernander, Anthonica Ferguson & Family, Inspector Jamuel Ferguson & Family, Tamika Hanna & Family, Phillipa Curtis & Family, Dale Farrington & Family, Camille Rolle & Family, Shawn Rolle & Family, Winston Davis & Family, Yvonne Donald & Family, Eardley Hepburn & Carolyn Bango, Anne Ferguson & Family, Carriemae Knowles & Family, Tenise Dill & Family, Robert Pantry Nicola Sweeting, Donnetta Turnquest, Kay Smith, Kirkwood Pinder, Zakiya Brown, Lashaunda Quant, Sandra Saunders, Denise Foulkes & Family; Denise Cooper & Family, Vinteri Springs, Geneva Aranha, Gertrude Neely, Kenton, Marcie, Clara, Gina, Jarien, Venus Longley, Dolamite, Etoy Wright, Evangelist Evans, Perry Gilbert, Reverend Warren Anderson & Family, Deacon Fred Ramsey & Family, Reverend Patrick Rahming & Family, Minister Theodore Rahming & Family, Deacon Darrel Moss & Family, Reverend Enoch Backford & Family, Reverend Hueter Rolle & Family, Reverend Garth Rolle & Family, Sister Olive Mackey, Elder Miriam Roker, Mount Carey Baptist Church Family, Salem Union Baptist Church Family, New Light Ministry Family, Jubilee Mission Baptist Family; Vernal Butler, Eloise Williams & Family; Fuzzy & Family, Harry Seymour & Family, Will Carey, Julian Mullings, and other family members and friends too numerous to mention; Caregivers: Vilma and Rosna; God Children: Sterrano, Deshawn, Brandon, Justin & Summer
Friends may pay their last respects at Demeritte's Funeral Home, Market Street, from 10-6:00 p.m. on Friday & on Saturday at the church from 9:00 a.m. until service time.