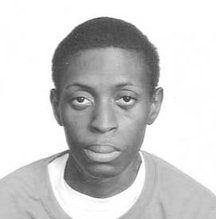 Jerome "Boobie" Phillip Major
unknown - unknown
Funeral service for
Jerome Phillip "Boobie" Major, 19
a resident of Taylor Street, will be held at Salem Union Baptist Church, Taylor Street, on Saturday 24th May, 2014 at 2:00 p.m. Officiating will be Rev. Heuter B. Rolle, assisted by other Ministers of the Gospel. Interment follows in Southern Cemetery, Cowpen & Spikenard Roads.
Left to cherish his memories are his grand mothers: Vivrine Major & Mrs. Pratt; father: Phillip Pratt; step father: Steven Williams; 3 brothers: Donovan Taylor, Anthony Dames & Phillmore Pratt; 3 adopted brothers: Andrae Poitier, Domonic Lightourn & Seyon Williams; 3 sisters: Jasmine, Adiyah Major & Annalissa Dames-King; 3 nieces: Doevashyue Taylor, Keiara & Keiana King; 1 nephew: Kerlin King; 9 aunts: Kenzo Major, Guyar Miller, Omega & Tingar Murphy, Ruth Pratt, Silvia & Theresa Pratt, Naomi Chipman, Sherise Lewis, Charlene Denor & Odassa McPhee; 1 grand aunt: Norma Rolle; 3 grand uncles: Isaac Hepburn, Samuel Major & George Taylor; 10 uncles: Louchano & Monapo Major, Teco Wilson, Jahro Murphy, Chad Davis & Keno Nabbie, Alex, Richard, Mark & Whitmore; cousins: Rubin, Jahroneka, Trinity, Kendis, Eddreah, Neka, Indera, Safari, Trashon, Patrice Vilvert, Johnathan, Keno Jr., Delgardo, Sabre, Tranae, Tara, Tervan, Charmine, Terrel Jr., Bruno Jr., Branell, GG, Brian, Penny, Romeo, Ms. Louise, Lil Mark, Mark, Rishae, Googie, Markquel, Gloria, McGeter, Carbs, Rijive, Marco, Wangechi, Sanjay, Janty, Ungala, Tatyanna, Jade Jr., Lisa Bethel & family, Sheila Burrows, Vonka, Theressa Rolle; a host of other relatives & friends including: Felicia McIntosh (best friend), Tamara, Shakara, Dericka, Andrea, Jermaine, Mark, Annette, Kelly, Ms. Elnor Tinker & famly, Ms. Kathlene Ferguson & family, Denise, Sheep, Teron, Cookie, Gina, Jay-L, Fowler Boy, Cardo, J.R., Gary, Kenron, Elly, Jahrome, Shelly, Tia, Neka, Shantia Rolle, Camille & family, Shameka, Ricka, Shirline, Anascal, Cindy, Phillip, Panny Taylor & family, Ching, Debbie, Valarie, Hammer, Tino, Davis & family, Taylor & family, O.J., Mike, Indira Poitier & the Taylor Street crew.
Special thanks to I.C.U. at thhe Princess Margaret Hospital, Molene Civil, Keith Sands, Elizabeth Woodside, Ethel Newbold, Carlos, Brian & Dr. McNeil.
Friends may pay their last respects at Demeritte's Funeral Home, Market Street, from 10-6:00 p.m.on Friday & on Saturday from 9-12:00 noon & at thechurch from 1:00 p.m. until service time.