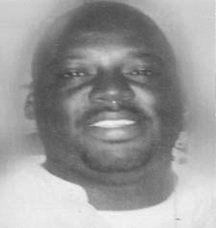 Alson "Biggy" Lowell Thompson
unknown - unknown
Funeral Service for the Late Alson "Biggy" Lowell Thompson; age 40 yrs.
Of Zirconia Court, College Gardens.
Service will be held on Friday, 23rd May 2014, 10:00 a.m. at Mt. Tabor Church, Pinewood Gardens.
Officiating: Pastor Delton Ellis Assisted by Other Ministers.
Interment: Cremation Will Follow.
Left to Cherish his Memories are His Wife: Leavern Thompson, 2 Children Nathaniel & Aundrea Thompson; His Mother: Ruthleen Symonette; Father: George Thompson; 1 Sister: Rekesha Farrington; 1 Brother: Lloyd Armbrister; 2 Step-Daughters: Ricketa Clarke & Reshander Knowles; One –Step Son: Ricardo Clarke; 5 Step-Children: Evernique, J'Naldo & J'Najh Spencer, Khaylib Knowles & Tu-nique Burrows. Brothers-in-Law; Troy, Jeremy & Brendan Stubbs. Uncles: Junior, Henry, Rollington, Aranah, Gladstone, Austin, Albert, David and Paul Pratt and Frank Thompson. Aunts: Joycelyn Miller, Betshebia Davis, Netta, Betty, Idel & Shelia Pratt; Brother-in-Law: Kamalo Farrington; One Nephew: Amery Armbrister; fice Nieces: Kayla, Kyla, Kyra & Kara Farrington, Mana & Ruth Armbrister and a host of other Relatives & Friends including: Anita Smith, Gloria Mcphee, Louise Basden, Florence Gibson, James, Feaster, Dexter, Desiree and Mertis Cartwright; Mr. & Mrs. Everette Sands, Ricardo Rolle, Jardo & Crystal Farrington, Bonar & C.J. Kyles & Mr. & Mrs. Nelson Rolle, Nellie Mcphee, Willamae Farrington, Shajera, Mr. Ballington Gray & The Entire College Garden Families.
Friends may pay their last respects at the Rock of Ages Funeral Chapel on Wulff Road and Pinedale on Thursday, 22nd May, 2014 from 10:00- 5 P.m. and on Friday from the Church from 9:00 am until funeral time.