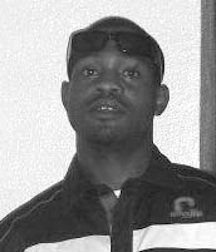 Renaldo "Scar" Braynen
unknown - unknown
Funeral Service for Renaldo 'Scar' Braynen age 24 of Pineyard Road who died on April 23, 2014 will be held on Saturday at 11:00 a.m at Southside Christian Cathedral International, Dignity Gardens. Officiating will be Apostle C. Clifford Smith III assisted by Other Ministers. Interment will follow in Old Trail Cemetery, Old trail Road.
Precious memories will forever linger in the hearts of: Parents: Deloris & Leonard Braynen Sr.; Fiancé: Britney Pinder; Brothers: Dino Higgs, Leonard Jr, Lamont (Tito) Braynen & Travelle Hall, Brother-in-law: Rebert Cesar; Sisters: Lisa Dorsette-Cesar & Precious Braynen; Sister-in-law: Deborah Braynen and Modeline Braynen; Grand mother: Voilane Braynen, Nieces: Ashané Cartwright, Kiesha Middleton, Breanna, Brittany, McKelle and Láteka Braynen, Aliah Rolle; Nephew: Clarence Braynen; Aunts: Theresa Hall, Regina, Willamae, Ruthnell and Joanne Braynen, Samantha Harvey, Vanda Williams, Mettie Higgs, Hyacinth Knowles and Beatrice Pupo; Grand Aunts: Zylpha Mackey, Curlean and Ismae Braynen, Harriet, Andy and Rhona Forbes; Uncles: Neville, Nathaniel and Nelson Braynen; Grand Uncles: Hencil, Maxwell, Wellington, David, John Edmond, Beatrum and Albert Braynen and Peter Mackey; Numerous cousins, relatives and friends too numerous to call, but to name a few: Margueritte, Stephan, Marco, Brendika, Kyle, Jannele, Robert, Natae, Laquita, Bruce, Leon and Danzel Harvey, Niquell, Angel, Dina, Keisha, Erica, Bianca, Jermaine, Margurite, Melissa, Chenny,Elle, Rudy, Ashton, Delano, Dwayne, Darran, Binoy, Brandon, D'Angelo Beatrum, Blane, Ashley and Ronnie. The Graycliff family, Bahamasair family - mainly the Maintenance and Engineering Department, Ms. Ivy Rolle and family, William Hall and family, The Mackey family, The Pinder's family, the entire community of Behring Point and Cargill Creek, Andros, The Pineyard Road Community, Barbara, Courtney, and the Southside Christian Church family and the Carmichael Crew.
Viewing will be held in the Legacy Suite of Vaughn O. Jones Memorial Center, Mt. Royal Ave. and Talbot St. on Friday from 10:00 a.m. to 6:00 p.m. and at the Church from 10:00 a.m. to service time.